Byblos Campus: Driving Directions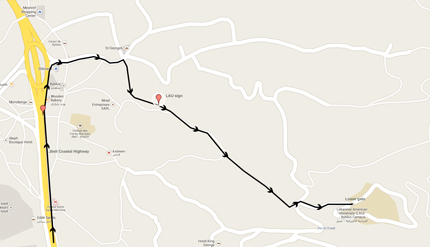 Take the Jbeil exit on the coastal highway (autostrade). If you're coming from Beirut, as you exit the highway you should drive past Wooden Bakery, which you'll see on your right. After approximately 30 meters, turn right and drive up to the traffic light. Continue through this intersection, driving past the Ksar restaurant. Around 150 meters after Byblos Petroleum station, bear to the right off the main road (before Moulin D'Or). Now you're on the LAU drive. Continue on this road for approximately 2 kilometers uphill, until you reach the lower gate.
To go to the upper gate, turn right before reaching the lower gate and follow the road.
Note: all the landmarks and streets mentioned here appear on our annotated Google map.
Go back to the Information for visitors page.
Last modified: April 13, 2018