Byblos Campus Maps
The LAU Byblos campus is nestled at the top of the Blat Municipality in Jbeil.
This is a 3D drawing of the campus map. Click on it to view it at a larger size.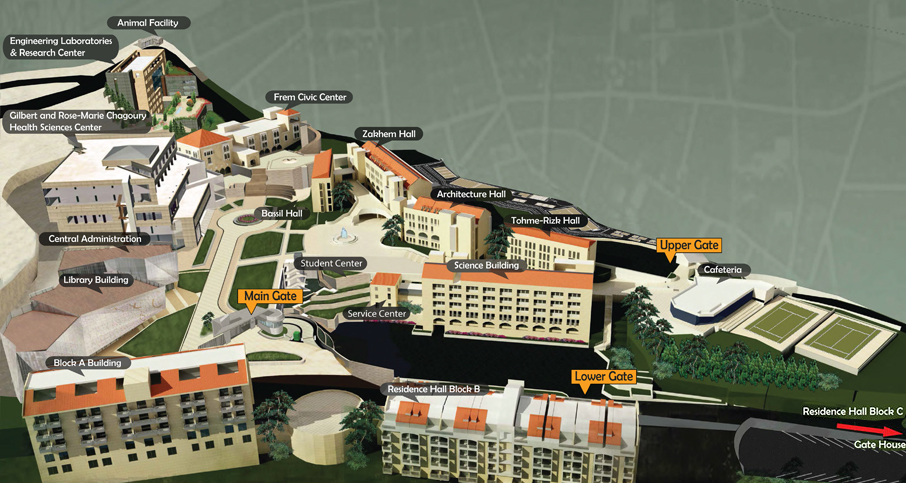 Below is an interactive map that provides satellite imagery of the campus, its surroundings and more, powered by Google Maps.
See pictures and lists of key buildings.
See lists of key offices.
Find practical information-directions, parking, office hours, and more.
Last modified: April 13, 2018