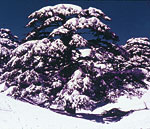 Click to enlarge image

Online Registration

Early registration deadline: May 21, 2001.

---
Please note that:
• Registration fees cover: Conference participation, a copy of the proceedings, lunch (June 27-29), coffee breaks and workshop (June 25).

• An author with more than one paper pays $100 for the second paper, unless a co-author also registers.

• Authors of papers are allowed one additional page for an additional charge of $100.

• In case you want to withdraw after paying the registration fees, you may request a refund. However, a non-refundable handling charge of $100 will be deducted from the refunded amount.