Beirut-campus student groups raise funds for Haiti
In pictures — The Beirut Guidance Office organizes a two-day fundraising event for Haiti victims, following a weeklong campaign at LAU Byblos.
In pictures —
Following the success of last week's campaign for Haiti at LAU Byblos, the Guidance Office in Beirut organized its own fundraiser from March 1-2, to help the victims of the island's massive earthquake on January 12. The student clubs involved in raising the funds included the Armenian Club, the Event Organization Club, the Model United Nations Club, the Red Cross Club, the Music Club, and the UNESCO Club.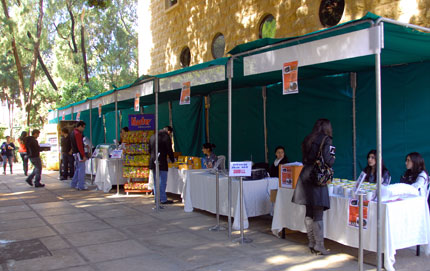 Together, the clubs set up stands outside Irwin Hall where they collected funds by selling soda, juice, cake, chocolate, ice cream, chips, cereal bars, stress balls, mugs and caps. Passers-by generously dug into their pockets to purchase items and make contributions.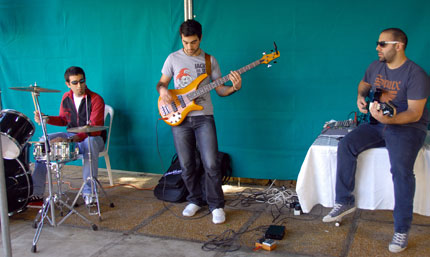 Live music at the event helped attract passers-by to the various stands, which stayed open from 9:00 a.m. to 4:00 p.m.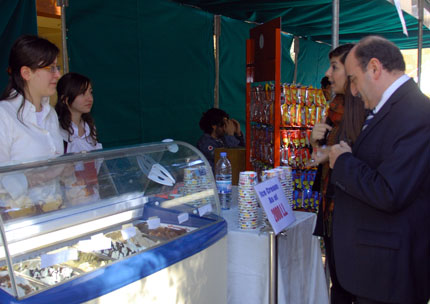 Dr. Tarek Na'was (right), Dean of Students in Beirut, mingled with students during the two-day event.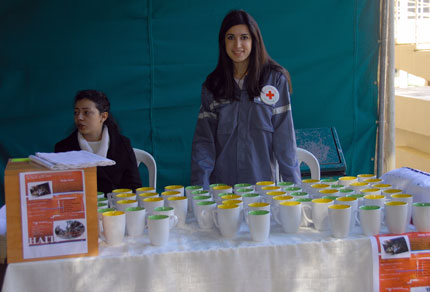 Students took shifts staffing the stands.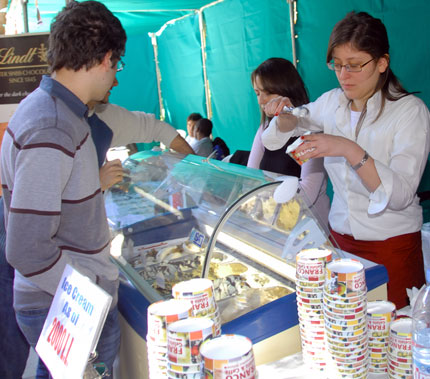 LL2,000 got passers-by a scoop of their favorite ice cream.

In January, another fundraising event was held on the Beirut campus, again in coordination with the Guidance Office.