Byblos students engage with children of an orphanage in their community
April 6, 2010—
In pictures —
As part of their community engagement activities, four LAU Byblos student clubs visited the Armenian Birds' Nest Orphanage in Byblos on Saturday, March 27.
The orphanage provides shelter for some 36 orphans from 3-16 years old. There is an equal number of boys and girls, most of them Armenian.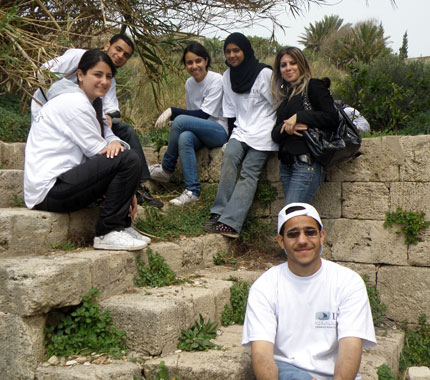 Students from the Armenian Club, Pulse Club, Scouts Club, and Civic Engagement Club assisted in planting trees and distributed bicycles to the children.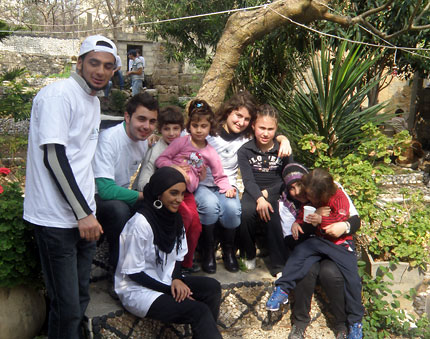 At lunchtime, the visiting group provided the children and staff of the orphanage with food and beverages, followed by some quality time with the children. Some of the students got to know the children better, while others engaged in a friendly football match against the children's team.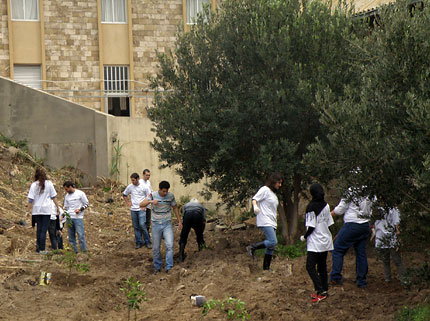 The event started at 8:30 a.m. by planting trees in various parts of the orphanage. Some of the older children also helped.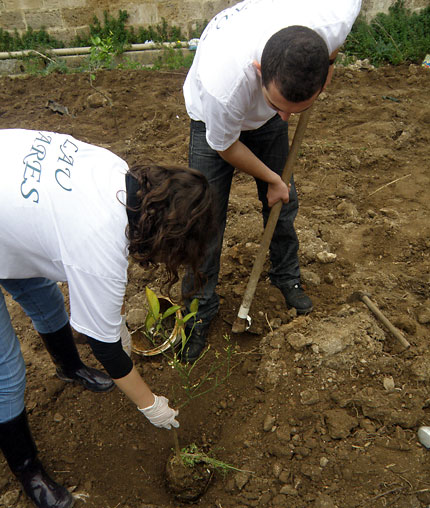 Around 300 orange, mango, olive, lemon and pine trees were planted.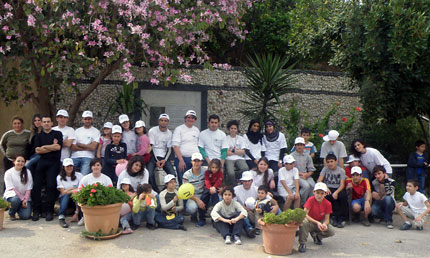 By 4:30 p.m., it was time to leave. The student volunteers from LAU expressed their intent on visiting the orphanage again whenever possible.