"Healthy eating, healthy living"
October 30, 2009—
In pictures—
Hospitality management students at LAU's Beirut campus offered handmade sandwiches, desserts and drinks on October 28 to promote healthy eating. The event, themed "Healthy Eating, Healthy Living," was held in collaboration with LAU's Hospitality Management Program and was organized by the Beirut Guidance Office in support of World Food Day which is observed worldwide on October 16.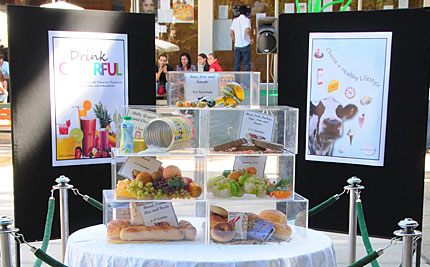 Informative stands and posters about nutrition promoted healthy eating habits.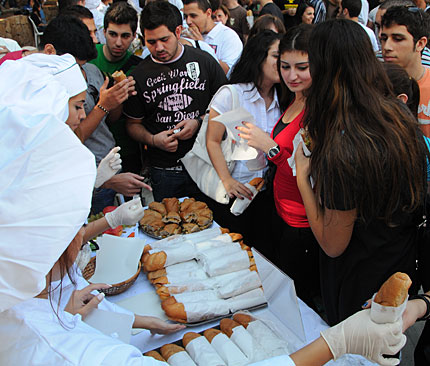 Passers-by tasted healthy sandwiches made on campus by students taking hospitality management courses.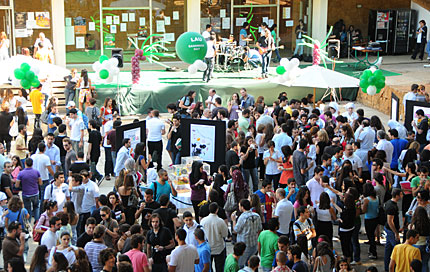 Passers-by also enjoyed healthy drinks like lemonade and ice tea while they flocked around informative stands, and listened to a live performance by a student band in front of the Safadi Fine Arts Building.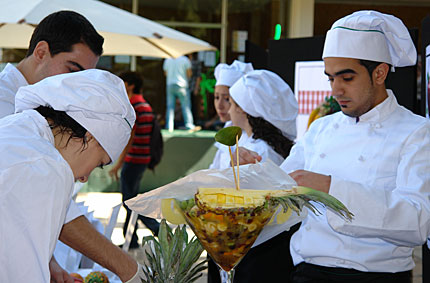 Over 850 cups of fruit salads and light desserts and 1,400 sandwiches were prepared by students taking food preparation and chocolate and pastry courses.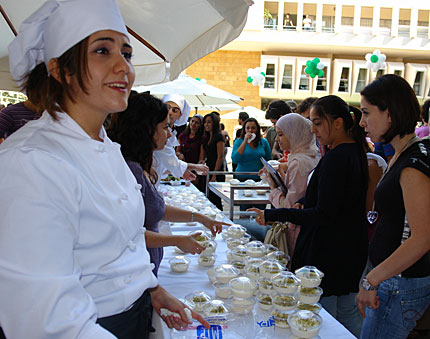 Healthy desserts such as custard and rice pudding were offered to passers-by.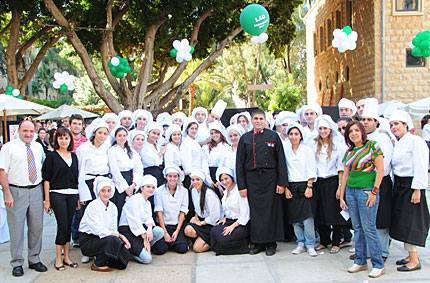 Hospitality management students with event organizers and LAU officers.