LAU sporting teams shine at European tournaments
Over 100 student athletes from LAU basketball, football, futsal, handball, volleyball and tennis teams participated in tournaments in Belgrade and Paris.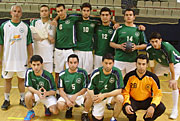 Coach Ziad Mansour (1st from left) with the Beirut handball team in Eurocup Paris.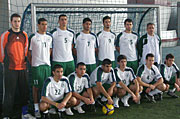 Byblos men's football team at the Belgrade Sport Tournament.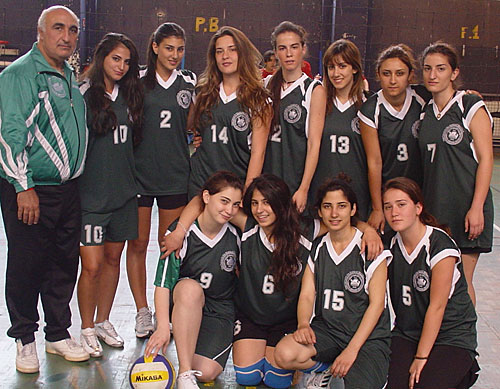 The women's volleyball team of LAU-Beirut with coach Nazih Sleiman in Paris.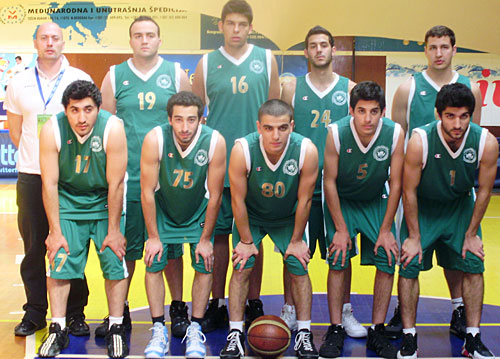 Byblos men's junior basketball team with Byblos Athletics Director Joe Moujaes in Belgrade.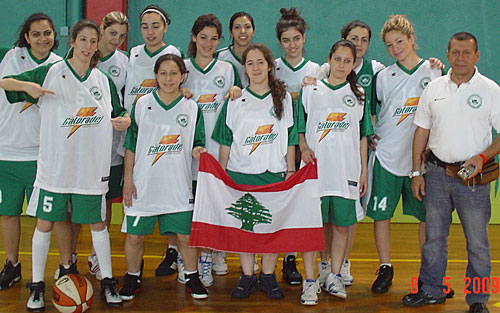 The women's basketball team of LAU-Beirut.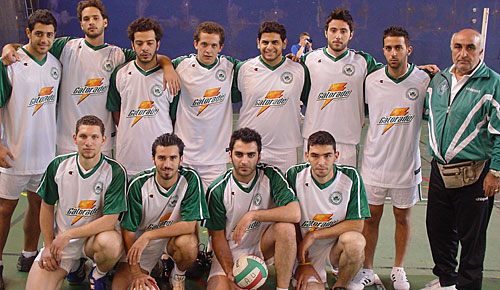 The LAU-Beirut men's volleyball team with coach Sleiman.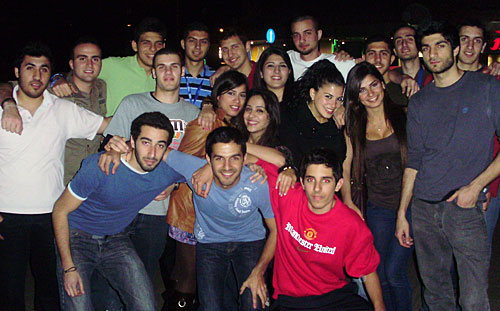 LAU-Byblos athletes socializing in Belgrade.

Click on any photo above to view all nine images
Continuing their strong year in national tournaments, over 100 student athletes from LAU basketball, football, handball, volleyball and tennis teams traveled to Belgrade and Paris to compete against athletes from all over Europe.

Byblos athletic teams confronted basketball, volleyball and futsal players from Croatia, Serbia, Switzerland and Lebanon during the Belgrade Sport Tournament 2009, April 9–12, while Beirut handball, volleyball, basketball and tennis teams competed with teams from 11 European countries at the Eurocup Paris 2009, May 7–10.

The men's handball team from Beirut won first place in Paris, despite the inability of key players to participate in the tournament. "The handball team made LAU proud," says Beirut Athletics Director Sami Garabedian.

Coach Ziad Mansour says, "We prepared very well during the season for this tournament … and we deserved to win."

Mansour, who has been coaching at LAU for 15 years, says it is the first time the team won a title outside Lebanon. "It was a lovely moment to see the players on the podium jumping and carrying each other," he adds.

The Beirut women's volleyball and the Byblos men's football teams came in fourth place in Paris and Belgrade respectively.

According to Byblos Athletics Director Joe Moujaes, the men's football team, which played futsal, qualified for the quarter-final, but lost against the champions from the Belgrade Business School.

Football player Nidal Safetly says the competition gave athletes a chance to play against professionals and offered incentive for them to train harder in the future. "The more you play with better skilled people, the more you improve yourself," he says.

The student athletes also found time to socialize with their peers and do some sightseeing. "One of these tournaments' aims is to experience life outside Lebanon. LAU teams integrated with everyone," says Moujaes. "Our students are trilingual. They moved around and experienced the country like no other university team."