New students dive into campus life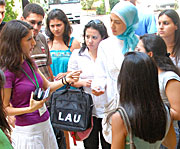 Campus tour in Beirut.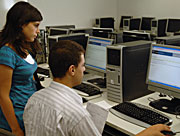 Learning how to register online using the Banner system.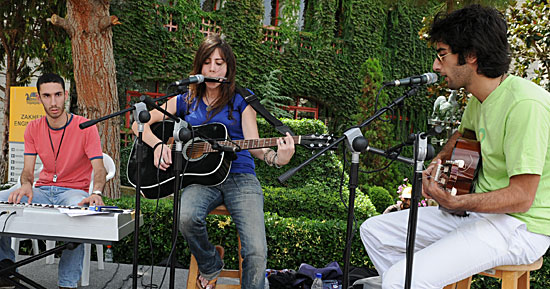 Live performance by the LAU music band at the Byblos orientation day.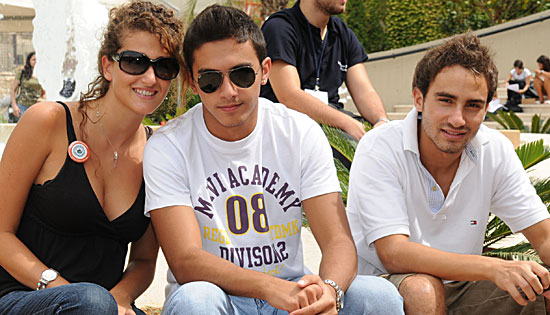 Sibil Layous (left), a new graphic design student, with her friends.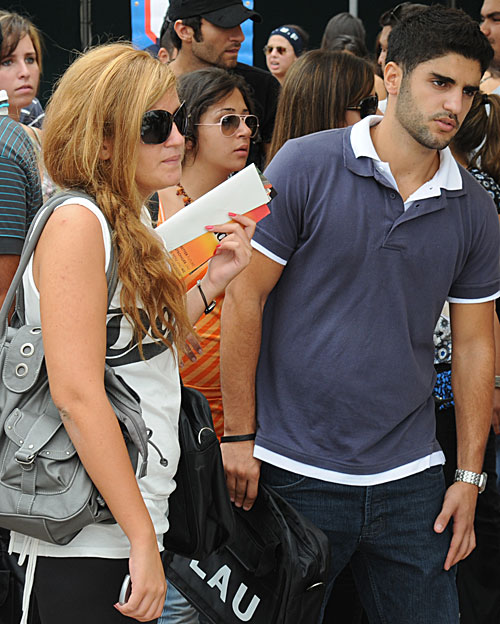 Candice Khoury (left) on the Byblos campus.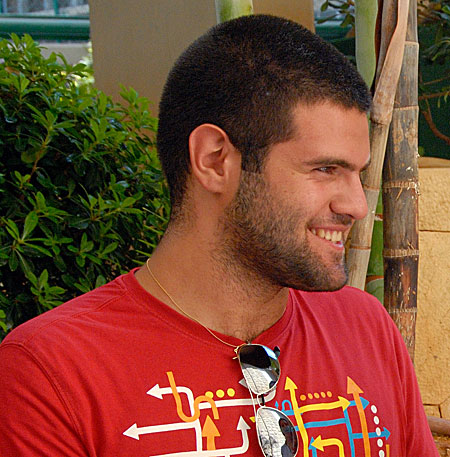 Rachid Hajchahine said he joined LAU "to pursue success and achieve excellence."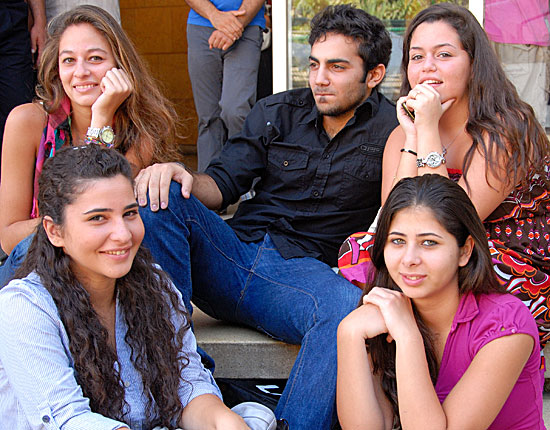 Dima Jammal (top right) with other freshman students waiting for the first orientation session in Beirut.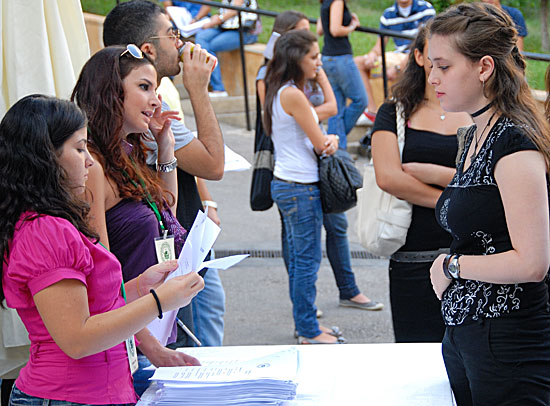 A new student at the information desk.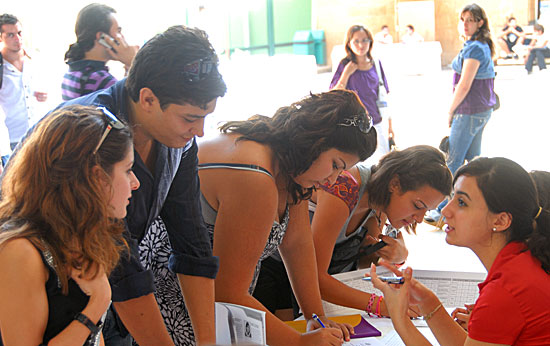 Newcomers signing up for student clubs.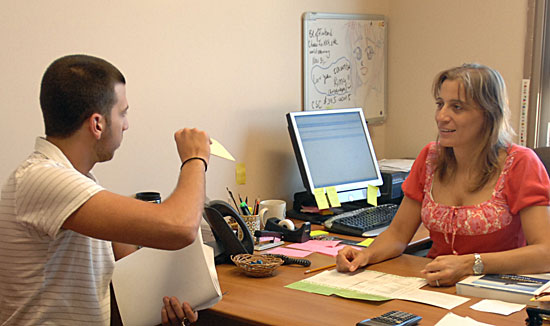 Dr. Rima Turk Ariss advises a new student at the School of Business.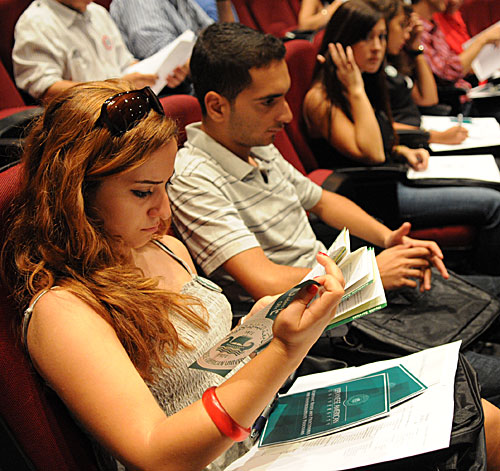 Reading the booklets and brochures provided by the Guidance Office.
Click on any photo above to view all 11 images
October 10, 2008—
The LAU campuses acquainted more than 1,400 students with their new second home and walked them through the course registration process during two orientation days in late September.
"The orientation today informed me of college procedures and made me become acquainted with other students," said Jad Jaroudi, a civil engineering sophomore. "I am looking forward to meeting my advisor tomorrow to complete my registration," he said.
Kareem al-Shamaa came from Saudi Arabia to join LAU's hospitality management program. "The environment and the people at LAU are great," he said. "I am sure that I'll be receiving the best education here."
Dima Jammal, a freshman student, said the orientation session was very helpful. "I was informed about everything concerning registration and tuition. Now I know how to register online."
"I joined LAU because it has a nice social life and a very good reputation," said Reem Karneeb, a freshman student. "The orientation today was very clear and systematic."
"Though very crowded, the orientation is very well-planned and extremely well-organized," remarked Rachid Hajchahine, a civil engineering sophomore. He chose to study at LAU because "LAU gives its learners a chance to achieve success and attain excellence."
Candice Khoury, a business sophomore student, was attracted to join LAU because of the university's financial aid program, which covers 25% of her tuition, and the variety of majors it offers.
"I am sure that at LAU I will reach my fullest potentials and achieve all my academic goals," said communication arts (journalism) major Maria Farraj, who is on a full merit scholarship.
"If you have a degree from LAU, you will definitely ensure a better future for yourself," said Sibil Layous, a graphic design merit scholar. "The campus life here is great. I am sure I will enjoy the whole experience of being here," she added.