Nursing graduate awarded Fulbright Scholarship
ARCSON's top alumnus Chant Kazandjian prepares to pursue a master's in mental health counseling at the University of Nevada.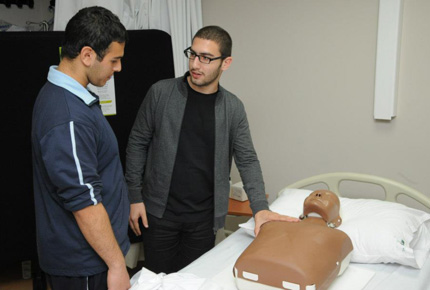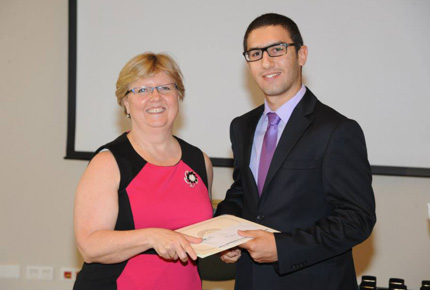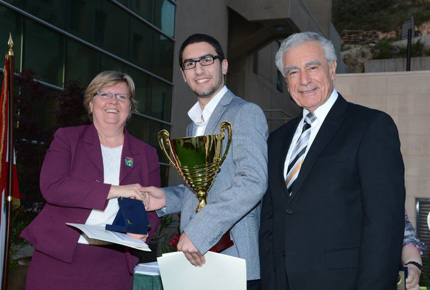 LAU's Alice Ramez Chagoury School of Nursing (ARCSON) celebrated its first graduating class last spring. This year it applauds the success of a distinguished member of that class, Chant Kazandjian, who recently was awarded a Fulbright Scholarship to study at the University of Nevada, Las Vegas in pursuit of a master's in Mental Health Counseling.
"When I got the news all I felt was shock and excitement—a mixture of happiness and a sense of accomplishment." This is not the first time Kazandjian has been offered the scholarship. "I was nominated for a Fulbright last year, however, due to budget restrictions, funds were not adequate enough to cover my expenses," he explains.
According to the young scholar, what excites him most about the award is the opportunity to be an ambassador for both LAU and Lebanon in the U.S. The Fulbright Scholarship is a highly prestigious and competitive award sponsored by the U.S. government. Applicants from all over the world, who exhibit exceptional academic merit and leadership potential, compete for limited positions to teach, study or conduct research at an American educational facility.
"People expect a lot from Fulbright recipients. It increases the pressure on you to stand out from among the crowd," he says.
Kazandjian certainly has the bona fides to take on this challenge having graduated top of his class. True to his modest character, the nursing graduate unreservedly attributes his success to his alma mater. "My success, first and foremost, goes to LAU. Without a solid education and the opportunities for enhancing leadership skills, the Fulbright scholarship would not have been possible for me to attain." Adding: "The dean, faculty and staff of the School of Nursing taught me to always strive for the best. Without them I would not be the person I am today."
For Dr. Nancy Hoffart, dean of ARCSON, "Chant has been 'the first' for so many things in the School of Nursing – our first applicant, the first student we admitted, the top in his class and our first student to receive the Riyad Nassar Leadership Award," she said while spreading the news of his latest achievement.
"He has continuously helped us build the school and communicate our message to a wider audience," she adds echoing Kazandjian's own philosophy: "I believe that one should have the determination to lead, transform and change. Once you have the will, there's always a way."