Students and alumni network with potential employers at career fairs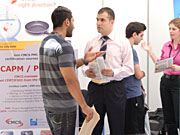 Informal interviews during the career fair.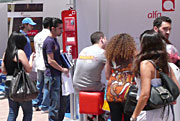 Students visit the booths of participating companies.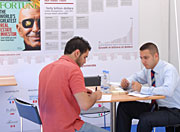 The event helps students to "network before they graduate," and companies to "expose themselves," said Mir.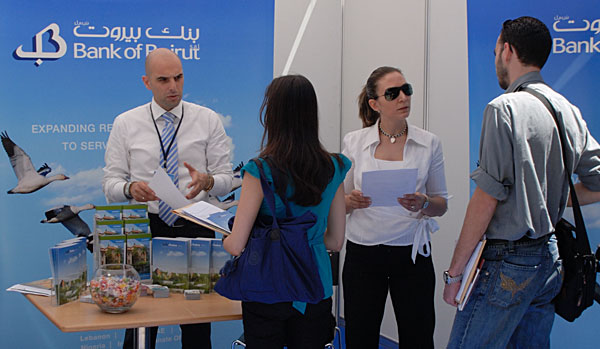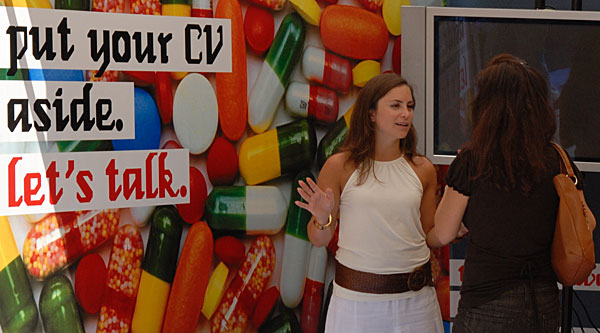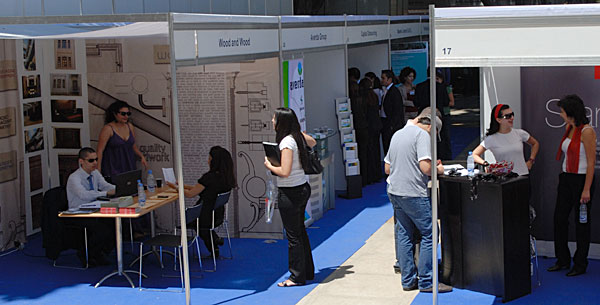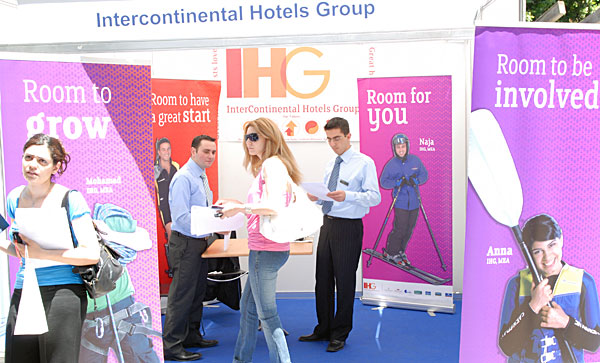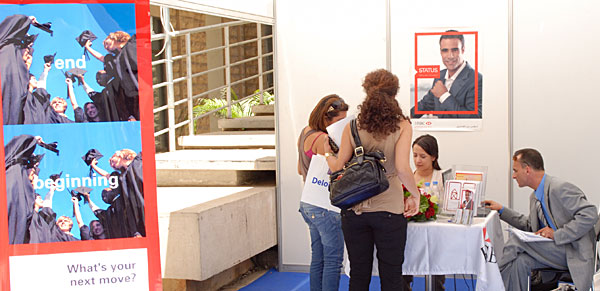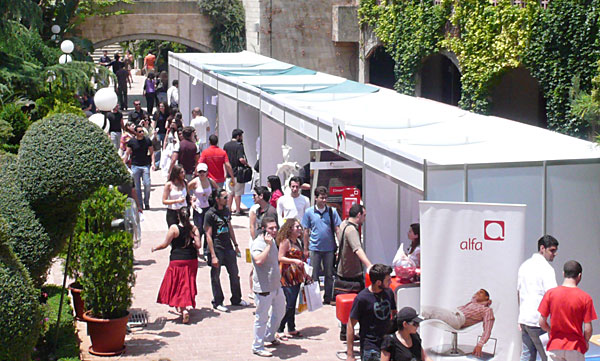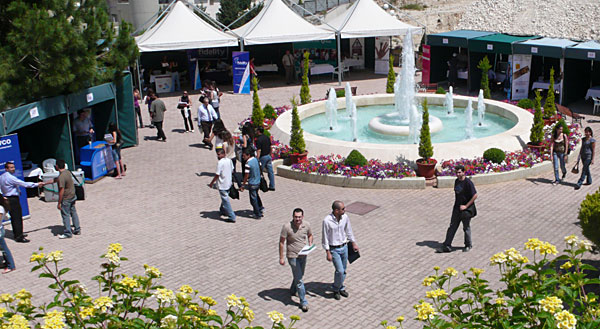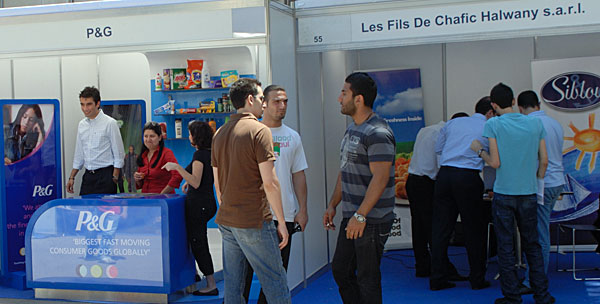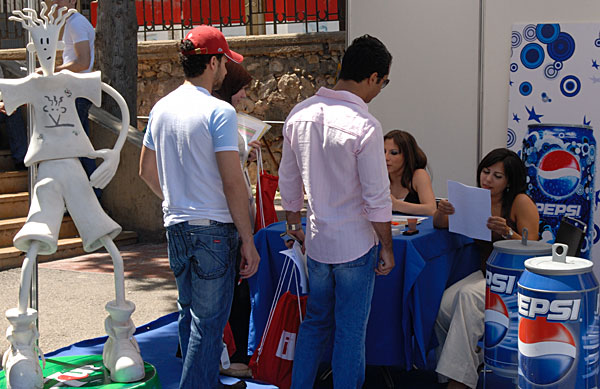 Click any image to view all 12 pictures.
June 2, 2008—
The annual LAU career fairs, organized by the Guidance Offices in late May in Beirut and Byblos, provided an opportunity to students and alumni to investigate career options, gather information about companies, build useful contacts, and market themselves to potential employers.
Representatives of local, regional and international companies from diverse industries, such as insurance, banking, auditing, finance, commerce, hospitality management, advertising and branding, education, interior design, pharmaceutics, information technology and engineering, presented their brochures, posters, and photos in special booths set up by the organizers. "It is this variety that propels students from all majors to explore their chances," said Randa Zein, the coordinator of the Byblos fair.
The objective of the event is to help students "overcome obstacles and increase …[their] employment opportunities," according to Director of Guidance in Beirut Janine Zakka. Zein explained that the fair can "expose students to various industries and introduce the companies to LAU students and alumni." Aya Mir, her counterpart in Beirut, agreed that it is a "mutually beneficial" event, since "companies seek physical exposure" and students receive placement services.
The number of the participating companies has increased this year on both campuses; 84 and 58 companies were present in Beirut and Byblos respectively, compared to last year's 74 and 52. Zein said that they paid attention to "the enhancement of the quality and quantity of the participating companies" and tried to deal "directly with the corporations without any assistance…from the recruiting agencies."
Several students expressed their satisfaction; this year's career fair "was almost perfectly organized," said George Melhem, an M.A. student from Byblos. Romy Raad, a communication arts undergrad who is graduating this semester, said that the fair has enlarged her horizons through giving her a chance to interact with job recruiters and build contacts for future reference.
The preparations for the event, which started about four months ago, included sending invitations to companies, getting their confirmation, taking care of logistics, and informing students and alumni. The organizers also prepared and distributed brochures on the day of the fairs with short summaries and contact information of the participating companies, so that students can follow up on networks developed during the event.
The career fairs are just one node in a spiral of career placement events and services that the Guidance Offices offer throughout the year to current LAU students, graduates and alumni. Some of these activities include organizing recruitment presentations by companies; notifying, by email, qualified students and alumni of various job openings; following up with employers on the progress of already recruited students or alumni; and scheduling student interviews on LAU premises for companies, especially those based in other countries.