Success is a team sport
LAU's athletes capitalize on the university's teaching excellence and prime sports facilities.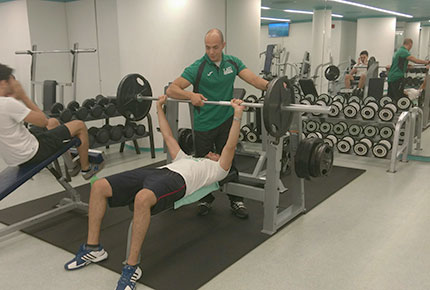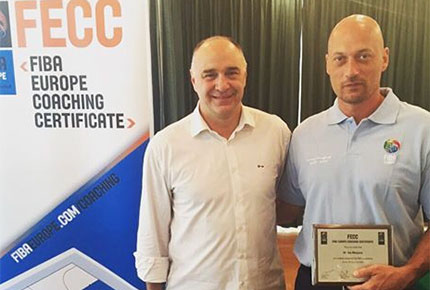 "Sports at LAU may be defined as an ongoing success story," says Sami Garabedian, director of Athletics at LAU Beirut. Indeed, the prizes showcased at the entrance of the Athletics Department bear witness to years of training and dedication.
With a newly renovated four-level facility that includes an indoor swimming pool, basketball, volleyball and tennis courts, multi-purpose rooms fitted for dance, table tennis, boxing, taekwondo and aerobics and two outdoors tennis courts, the Beirut campus sports facilities are truly impressive.
Excellent results on the field naturally follow. Les Parisiennes Tournament in France this year saw the triumph of LAU's futsal men's team and second place for the women's team. Last month, the Eurokonstantia International Sports Tournament (Germany) also witnessed LAU students ascend the podium in basketball, beach volleyball and tennis.
The campus saw its latest success a few weeks ago, when finance student Mohammad Santina Jarkass achieved second place in the South Lebanon Bodybuilding Championship. "I like the artistic appeal of bodybuilding, it's like sculpting a statue," says Mohammad. "I have a passion for it. Training improves my mood, my health, and gives me a sense of satisfaction."
In the fall of 2014, 27 students benefited from athletics scholarships. For the coming year, LAU is considering applications from 28 athletes.
The Byblos campus is equally focused on making a name for itself in the sports arena. Last year, as many as 48 students benefitted from an athletics scholarship while 46 are being considered for 2015.
These young athletes will be trained by Joe Moujaes, director of Athletics at LAU Byblos and the first coach lecturer in Asia to have obtained the prestigious FIBA Europe Coaching Certificate. "At LAU we are striving for excellence and, as staff, we too have to be excellent at what we do," he says. "I teach my staff the newest style in coaching, which includes dealing with students on a psychological level, teaching them leadership, and so on. Sports is something that shapes their personality and through it they gain skills they will reapply in their future careers."
The Byblos basketball team, led by star player Johnny Nemer, has held the title of the men's USC league — a championship tournament among Lebanon's biggest universities — for the past five years.
Despite being enrolled in a demanding major, Nemer balances his time between his passion for basketball and his studies in industrial engineering. "Basketball is a lifestyle," he says. "I have to manage my time in order to be proficient in both, but being part of a team and celebrating a victory all together is extremely rewarding."
The swim team, which benefits from access to the Rimal Club for training, has won two consecutive championships in 2014 and 2015, as well as international tournaments in Belgrade, Zagreb and Brussels.
Two outdoor courts host the training of the LAU Byblos tennis team, winner of the USC Championship in 2013 and 2014. Among its tennis champions, LAU can boast of Kim Sadi, who brought back a gold medal from every tournament she participated in.
"I wouldn't be able to study properly if I didn't work out," Sadi says. "I would encourage any student to take up as many sports as possible as they give you the opportunity to interact with other universities, travel, and release the mounting academic pressure."