A new companion in nature: Houris publish Vol. II of wildflower photo guide
Dr. Ahmad Houri and his wife, Nisrine Machaka Houri, have published the second volume of The Photographic Guide to the Wild Flowers of Lebanon.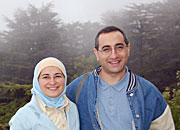 The Houris absorb the beauty of Lebanese nature.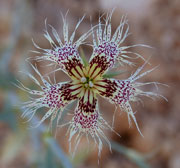 Picture of Dianthus libanotis taken in the Barouk cedar forest, Shouf.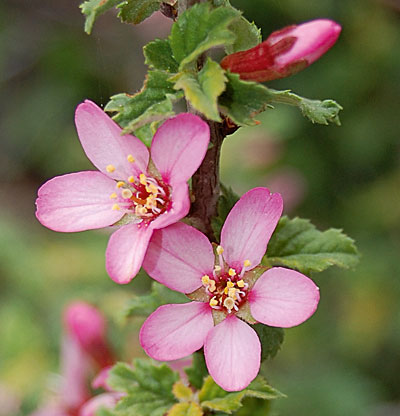 The Prunus prostrata causes respiratory failure, but can also improve digestion.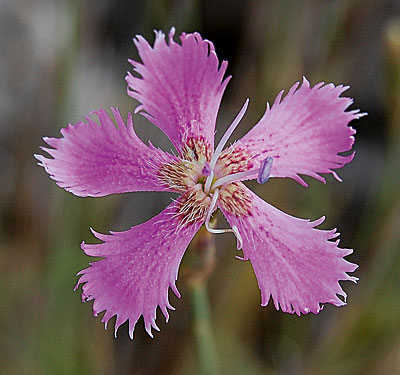 The Dianthus pendulus is endemic to Lebanon and Syria.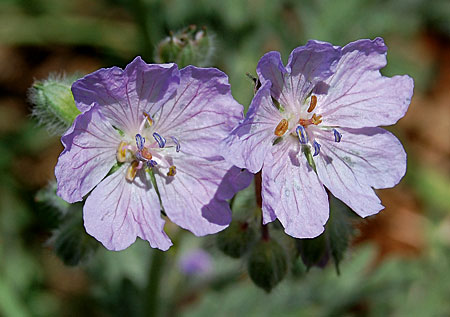 Geranium libanoticum is found in the Barouk cedars.
Click on any photo above to view all six images
For almost 10 years, Dr. Ahmad Houri and his wife, Nisrine Machaka Houri, have been observing, researching, photographing and cataloguing Lebanon's flowers. The result of their painstaking work was a Photographic Guide to the Wild Flowers of Lebanon, the second volume of which was published last month.
Despite its compact dimensions, "the guide is filled with information," said Dr. Houri, associate professor of chemistry. It contains 400 new photos not found in the 240-picture first volume, published in 2001.
In a handy, portable format, the richly illustrated guide includes every flower's scientific, English, Lebanese or Arabic, and family names; uses; and the location and date the photo was taken.
Mrs. Houri '01 (B.S., interior design) explained that the guide was divided according to the color of the petals—pink, violet, yellow, orange, red, green, and white—to facilitate their identification.
After many hiking and camping trips to Tannourine and the Cedars, the Houris are now challenged to find new species from the estimated 3,000 ones in Lebanon, by visiting other areas of the country. "This year we are trying to work in the Beqaa, since it is not well covered," said Dr. Houri.
He said wildflowers are abundant in water-rich areas, but the ones near the developed coast are becoming extinct due to urbanization. On the other hand, some endangered species are found on high mountains such as Barouk and the Cedars.
Now that the second volume is published, an update to the searchable online database created last year is in the works. Dr. Houri said that although the database allows people to find information about the flowers anytime and anywhere, the books are still necessary. "They are addressed to those who love to walk in nature and learn about the flowers on their own," he said.
The couple is planning to publish a third volume as well as an expanded second edition of the first one. The latter will provide additional types of information available in Volume II such as symbols showing if each plant is medicinal, aromatic, or endangered.
The Houris are also setting their sights on adding Middle Eastern flowers to the database. "This will be a whole different amount of work which cannot be done personally," said Dr. Houri, commenting on the scale of that plan.