A trip down memory lane
LAU hosts its annual homecoming festivities.
Each year, the summer marks a particularly special time for LAU as it invites different generations of alumni to return to their alma mater to join them in a trip down memory lane. Early August marked a month of sentimentality and reminiscing for LAU alumni who participated in four wonderful days of homecoming activities.
Click here for more pictures of the President's Forum Brunch,the Beirut reunion, the Byblos reunion and the alumni dinner.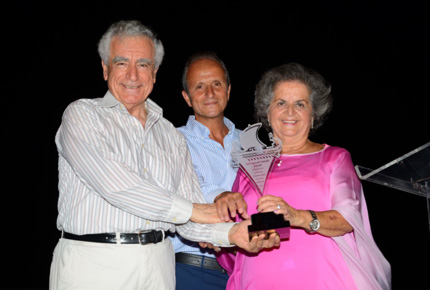 Beirut's famous Skybar was taken over by LAU alumni on August 5 during a wonderful evening filled with entertainment and an electric live performance by Reine Ackhar. LAU alumni from both campuses proved that they know how to have a good time as they let their hair down and danced the night away. LAU and its Alumni Association took the occasion to honor class of 1960 graduate, Leila Saleeby Dagher, president of the Alumni Association with the Alumni Recognition Award while the Alumni Achievement Award went to renowned Lebanese economist Dr. Rand Ghayad (`07).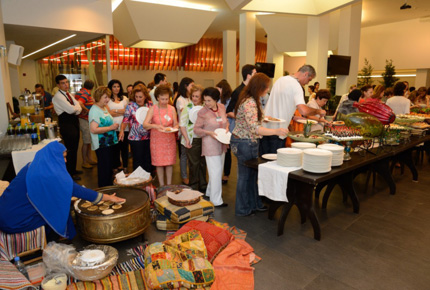 On August 9 the all-class President's Forum brunch was held on the Beirut campus giving graduates an opportunity to reconnect over a pleasant early afternoon meal and chit chat with President Jabbra.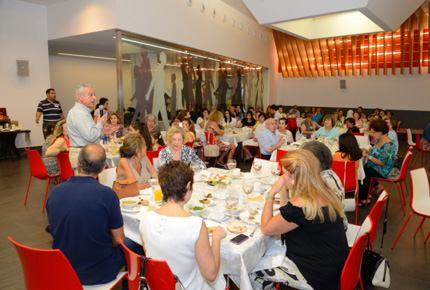 The event brought alumni from all over the world back to their old stomping grounds and gave them an opportunity to relive their fondest university memories. Alumni were offered an intimate meet-and-greet with LAU President Joseph G. Jabbra where they could ask questions about LAU's successes and future direction. "LAU is committed to academic excellence and excellence in everything we do," said Dr. Jabbra.
The homecoming reunion on the Beirut campus was an intergenerational event where members of the entire family came out to take part in the festivities. Graduates became students again as they looked for their own photographs in their blown-up class pictures.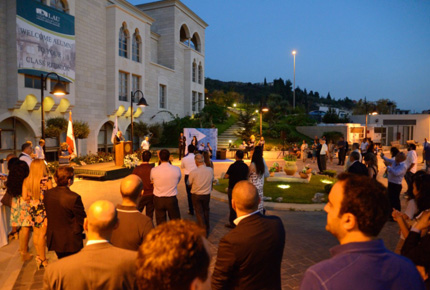 Graduates of the Byblos campus were eager to tour the premises and get a close-up look at all the new buildings, particularly the impressive medical building.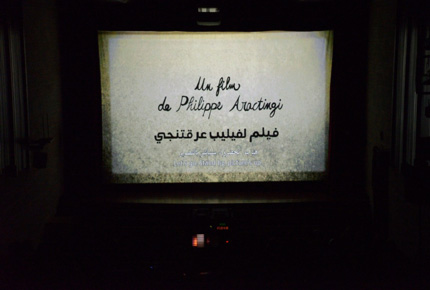 Following a cocktail reception and live music, graduates enjoyed a screening of the Lebanese film "Heritages-Mirath" directed by Philippe Aractingi, who was honored with the first-ever Alumni Excellence Award. The Makhzoumi Foundation and Forum for National Dialogue sponsored the screenings in both Beirut and Byblos.