Adopting a transnational perspective: how education molds citizens
LAU collaborates with universities in Norway, Sweden and Turkey to complete a multidisciplinary project on how education molds and trains citizens of the future.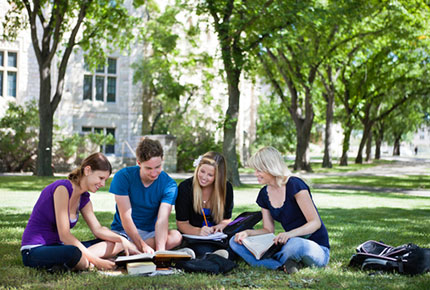 LAU professors Rima Bahous and Mona Nabhani are working closely with universities in Norway, Sweden and Turkey to conduct a long-term extensive investigation on how education shapes citizens of the future. The research will examine how this process is having significant and contradictory effects in different parts of the world, keeping in mind the impact of globalization on education curriculums around the world.
"The two Nordic and the two eastern Mediterranean countries offer interesting points of comparison, in both historical and geopolitical terms," says Dr. Rima Bahous, associate professor of education and chairperson of the Education Department. "In a world characterized by migration and mobility, each country has its own history and local context," she adds.
The results will be revealed in a comprehensive journal report this fall. "Similarities between the countries in some respects have been really interesting. The Turkish case study were surprisingly very similar to our results," says Nabhani, an associate professor of education with an emphasis in education management.
"Including the Lebanese perspective adds a very interesting dimension considering the highly contentious nature of certain aspects of its state-mandated curriculum," explains Dr. Annika Rabo, professor of social anthropology at Stockholm University who visited the university in the latter half of March to meet her Lebanese counterparts. "Lebanon has many exceptional researchers and LAU is no exception. I am very happy to be collaborating with such a high-caliber university" stresses Rabo, who first came to LAU two years ago to participate in a conference hosted by the university's Institute of Migration Studies, adds.
School is seen as a pivotal arena where citizens of the future learn to construct identities. Adopting this framework, the project not only focuses on pedagogical texts in history, civics, religion and geography in the final years of state-sanctioned education, but also on interviews with educational bureaucrats, politicians, teachers and authors of textbooks.
"We hope to be able to publish our findings in the near future and to present the results to the Swedish Research Council next fall during the 'Research Dialogue' workshop that will take place in Sweden," says Rabo. The event will serve as a valuable opportunity for the various researches to meet and network. "And we hope this unprecedented study is the beginning of many future partnerships."
For more information: http://project.isv.liu.se/remesoproject/project.php?id=77