Advancing Arab design research
LAU's Nachabe Taan publishes first monograph in the Arab Design Library, exposing young artists to local traditions.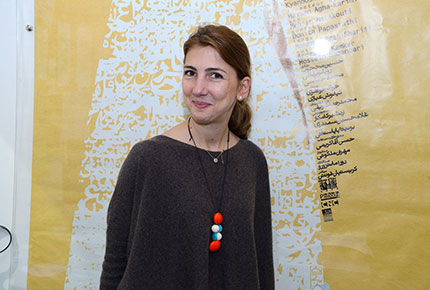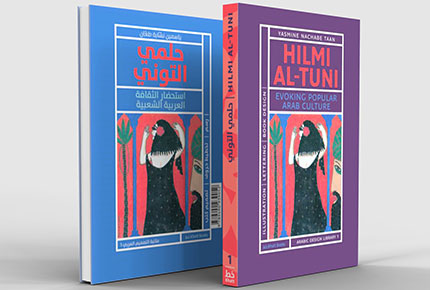 "We can't blame them for producing imitations of Western work. We teach them in English using European and American books," says LAU associate professor Yasmine Nachabe Taan of her graphic design students.
"That's the goal of this series, to produce material that will expose generations to come to the work of Arab designers," she adds, referring to the Arab Design Library, a series of monographs launched this year by Khatt Books.
For over a decade, the Khatt Foundation, established by LAU graduate Huda AbiFares, has worked towards advancing Arab design research through collaborative projects, workshops and the development of a network of designers. The new book series aims to inspire further design achievement by highlighting the work of prominent Arab typographers, graphic designers and illustrators.
"I always try to include information about designers from our region in my graphic design history classes, but there is very limited information available. These books will provide much needed material we will use in class," says Taan, who authored the first book in the series, a look at the colorful world of Egyptian designer Hilmi Al-Tuni.
The book came together as a result of a series of interviews Taan conducted with Al-Tuni over the course of three years. "I am not only a painter, a book designer, a puppet artist, an illustrator, a poster designer. I am all these together," Al-Tuni told Taan. Indeed during his long career, which included a decade living and working in Beirut, Al-Tuni has produced a vast body of work. It includes over 100 children's books, more than 3,000 book covers, dozens of editorial designs, and the logo and first maquette for Lebanon's best selling daily newspaper, al-Safir.
Taan is most in awe of Al-Tuni's children's book illustrations, perhaps because she first came across his work as a toddler at her mother's kindergarten in Beirut. Not wanting to decorate the nursery with Disney-style posters, Taan's mother commissioned Al-Tuni and Lebanese artist and designer Kameel Hawa to produce colorful compositions that would generate an appreciation for Arab culture, through art, at an early age.
"I grew up enchanted by Al-Tuni's birds, his geometric and colorful repeated patterns," shares Taan. "There is a certain visual vocabulary he used that is unique in his work and makes it instantly recognizable."
Appreciating the influence Al-Tuni's work had on Taan, whose own artwork includes photographs and texts from magazines of the 1920s and 1930s in an exploration of women's representation, Huda AbiFares personally chose Taan to write the book.
"Women are very present in all Al-Tuni's illustrations. They are not passive women; they are active. Young girls are always playing, women are reading, playing music; unlike what is happening now in Egypt," says Taan, referring to increasing social constraints on women in a country that, during Al-Tuni's youth, had enjoyed a cultural renaissance. In the 1950s the artist became part of a young and active movement to deliver the artistic culture to the people. In that, says Taan, he succeeded. "He's amazing, a great storyteller, whose books were read by a whole generation."