Award-Winning Films Featured at Communication Arts Screening
Students showcase their short films and documentaries on diverse and misunderstood issues.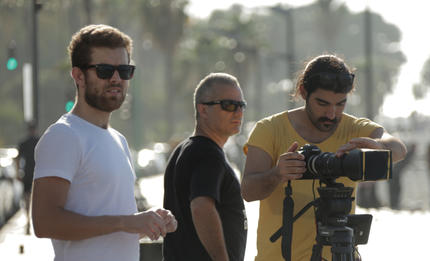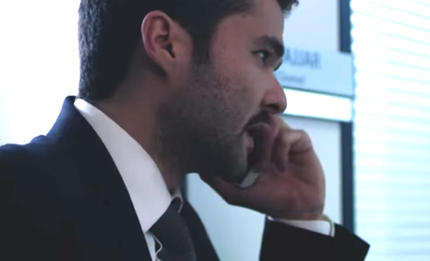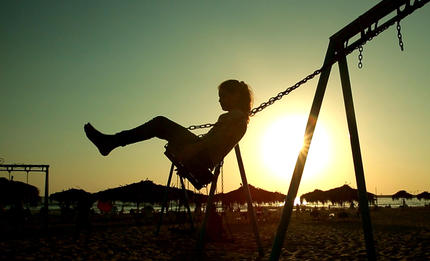 LAU's Department of Communication Arts held its bi-annual Student Film Screening December 19 on Beirut campus, an event that has over the past decade become a forum for students to express their ideas through short films, documentaries and critical video productions.
For the first time, this year the screening included productions from seven courses, among which Media and Society, Advanced Cinematography, and Introduction to Audiovisual Media. The topics of the films included mental illness, sexual harassment, freedom of the press, and stereotypes of Syrian refugees in Lebanese and Arab media.
An award-winning independent mini-documentary was also screened. Maram, directed by LAU alumnus and TV and film technician Samer Beyhum (BS '02) won the Best Solidarity Work Award at the 2017 MINIDOC Festival in Polán, Spain. Beyhum worked on the project with a team of TV and Film students, who were all listed as winners of the award: Nour Nassar, Madonna Adib, Kourken Papazian, Sandra Sayej, Issa Khanji, Lamia Tokatli, Deema Dbouk, Judy Srouji, Iyad Tchelebi and Souad Saidi.
The documentary tells the story of Maram, an 11-year-old Syrian refugee who sells flowers on Hamra Street to help her family. It sheds light on the daily lives of street children through their interactions with people in the city.
"My intention is to try and replicate this kind of socially relevant production and get more people to tell compelling stories that may – or may not – help improve Lebanese society," Beyhum said.
Another film, Misplaced Guilt, won the prize for best work at an art contest held by the Institute for Women's Studies in the Arab World as part of the international 16 Days of Activism Against Gender-Based Violence. Created by Rita Abi Daoud, Emma Nader, Imad Barakat, Jana Abi Ghosn and Pia Maria El Khoury for their Introduction to Audio Visual Media class, Misplaced Guilt tells the story of a rape survivor who is vilified by members of her community.
In Mish Ma3moul, his final project, Firas Itani depicts a recently divorced mother struggling to meet the expectations of society by perfecting a holiday treat: maamoul.
The entirety of the film is shot in a small kitchen, with the camera following Suha at close range as she frantically prepares coffee and maamoul for her family, whom she is expecting for Eid. As it is their first visit after her divorce, the pressure to make everything seem perfect is intense.
For the film, Itani referred to his childhood visits to his grandmother's house during Eid and the hype surrounding the traditional sweet.
TV and Film senior Yara Adada, too, chose a topic that was close to home. She decided to use her final project as a platform to break misconceptions surrounding depression. The script for The Brink is based on her own journey through the illness and her battle convincing others it was real.
The film takes place between two locations: the forest and Leah's home, the former representing her isolation and the latter her depression.
Adada said her friends often dismissed her when she would tell them she was depressed. She said people are unaware of the buildup that a depressed person experiences before finally breaking down and wanted her audience to experience the disease through the eyes of someone who went through it.
In total, 30 films were shown at the event, all representing a recent growth in the quality of productions released by LAU students. "There was an increase in the number of award-winning productions and in the diversity of productions," department Chairperson Jad Melki said. He commended the students for the "significant rise in the quality of the productions over the past few semesters."
Assistant Professor Sarah Kaskas, who organized the screening and was the academic supervisor for some of the films, agreed. "It's not only about their technical skills, which are more impressive, but students also seem to be focusing more on content," she said.
Her advice? "Keep writing your own stories, be true to them and let the content dictate the form."
Communication Arts students at LAU express their pride in the department's mission to #ReinventCommunication
Watch the full video: http://comm.lau.edu.lb