Building in memory of Wadad Sabbagh Khoury officially inaugurated
The Wadad Sabbagh Khoury Student Center creates a lasting legacy.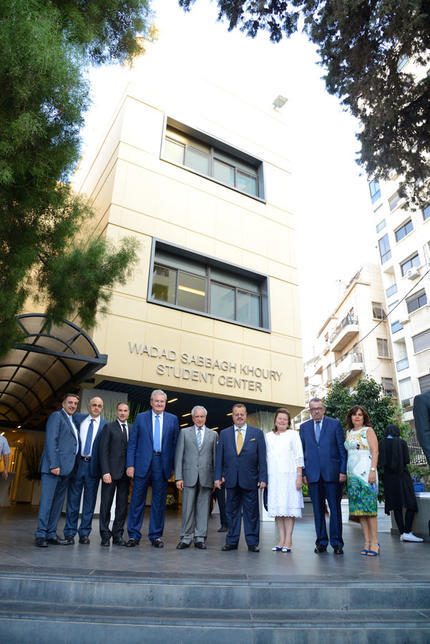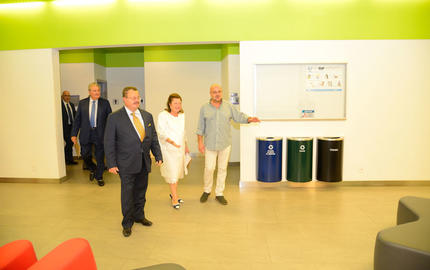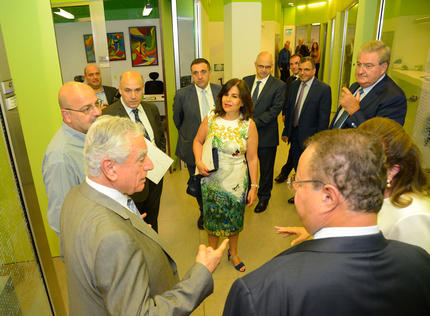 "She was an extraordinary woman who had an extraordinary love for everyone and for her beloved LAU," said the university's President Joseph G. Jabbra during the inauguration ceremony of the Wadad Sabbagh Khoury building earlier this month.
The late alumna Wadad Sabbagh Khoury graduated from the then Beirut College for Women in 1953. Her name now adorns a key building on the Beirut campus thanks to her family who generously contributed toward renovating an existing building with the aim of making it a modern, multi-purpose center for students.
"My mother loved and appreciated the Beirut College for Women where she acquired her skills, and developed her abilities, tact and capacity to understand people. I thank LAU for preparing my mother for her fruitful role in life," commented her daughter, Salwa Khoury, at the inauguration event.
Located on the upper Beirut campus, WSKSC is a five-floor building designed with special consideration to sustainability and energy management, and to serving LAU's student body. From a fitness center and cyber café to study rooms and lounges, the student center, with its various recreational activities and socialization opportunities, is being put to good use.
According to Elie Samia, assistant vice president for Outreach & Civic Engagement, WSKSC has facilitated student activities at LAU as it is the hub for the Outreach & Civic Engagement (OCE) Unit on the Beirut campus. "Its high-tech facilities provide great support for OCE's various activities whether it is through video-conference meetings, student lounges or Model UN, Model Arab League and Model EU offices," he explained.
"WSKSC offers us students space to achieve different objectives, from focusing on our work as student leaders, to enjoying our daytime with friends at the student lounge and different facilities," said Youssef Taher, an LAU student who serves as secretary general of the Model Arab League. "The center also allows me to connect with everyone I work with in the office in a very efficient manner as it was designed with this in mind," he added.
During the ceremony, Jabbra took the opportunity to share Khoury's love for LAU and highlight her efforts to organize events for her alma mater wherever she lived, among which Lebanon, Kuwait, and Greece.
"May the memory of our beloved never fade away. That she will be here at this institution, that she loved, forever," said Jabbra.
Wadad Sabbagh Khoury was married to Said Khoury, one of the founders of Consolidated Contracting Company (CCC) based in Athens. She made valuable contributions to her husband's business and is credited for playing a major role in helping shape CCC's unique corporate culture based on family values and skills she honed at LAU.