Call for nominations for the Takreem awards
The awards will honor Arab achievers from a range of sectors.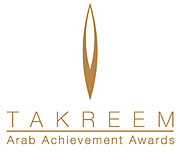 The Takreem awards will honor Arab achievers from a range of sectors. Visit this website to learn more about the awards and the nomination process.
LAU invites its alumni to the nomination process for the first 2010 Takreem Arab Achievement Awards. The call for nominations for the annual award closes on February 14.
The awards ceremony, to be held on March 25 in Beirut, will honor Arab achievers, and celebrate Arab intellectual contributions in various fields and categories such as science, youth, culture, philanthropy, advancement of peace, women, education, environment, corporate leadership, technology, and international contribution to Arab society.
According to the awards organization, "The Takreem Arab Achievement Awards ceremony was envisaged to revitalize Arab consciousness and help to rebuild Arab pride in the region."
Last fall, LAU signed an affiliation agreement with Olive Branch, by whom the Takreem awards have been developed. As part of the agreement, LAU has become an affiliate member of Takreem Arab Achievement Awards.
For more information about the Takreem awards or to find out more about how to nominate someone, visit the awards website.