Creative glass jewelry designs by LAU alumna
Graphic design graduate Dana Chammas opens jewelry boutique in Beirut featuring her handcrafted designs with plans to also promote other Lebanese designers.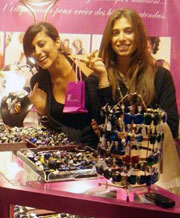 LAU graphic design graduate Dana Chammas (left) presents her handcrafted glass jewelry at the Faqra exhibition last summer.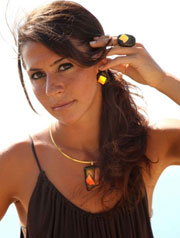 Glass jewelry by Chammas.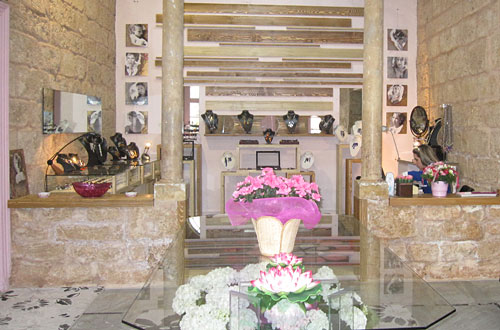 "Over the Rainbow," the new boutique of Chammas, is located in the Gemmayze area of Beirut.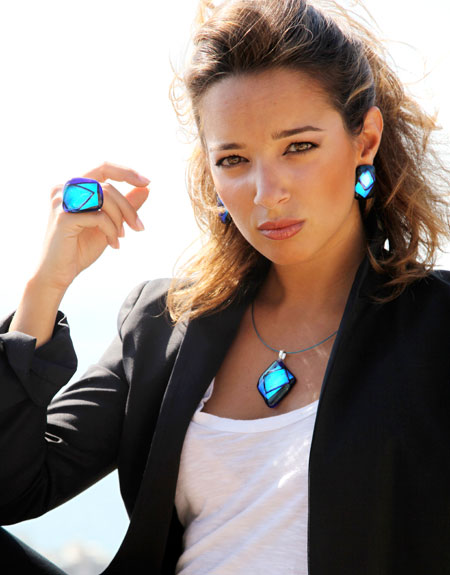 Jewelry designed by Chammas.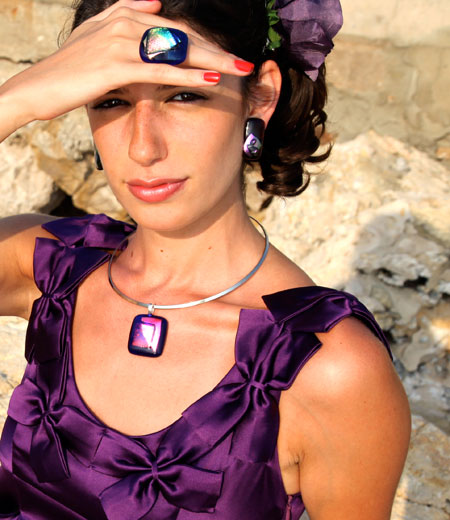 More jewelry by Chammas.
Click on any photo above to view all five images.
Graphic design graduate Dana Chammas launched her line "Over The Rainbow" last summer, featuring colorful jewelry she designed and made from glass. What followed was a string of successful exhibitions and media attention that led her to open a boutique this month in Beirut's trendy Gemmayze area.
Chammas first exhibited her work in Faqra last summer, followed by another exhibition in December 2009 at Saifi Village in Beirut. She has been featured in several magazines and newspapers including Time Out Beirut, Layalina, Elle Oriental and Al-Balad, as well as on TV.
The boutique, aptly named "Over The Rainbow," also features lines from three other local up-and-coming designers. Chammas says the boutique will also sell the work of more Lebanese designers — as well as painters.
Having already sold several pieces to Sudan and Jordan, Chammas says she "would love to expand [her line] to other countries."
An opening party at the boutique was held on March 15, gathering close to 150 friends, supporters and media.
Each piece of jewelry Chammas makes is made by cutting colored glass into small pieces and using a special oven that combines the colors and shades — never using paint or other materials to enhance the accessories.
Sometimes she makes colorful funky rings, other times stylish brooches. She also recently began making cufflinks for men.
"My inspiration comes from the music I listen to. I always put music on when I'm working and depending on the mood I'm in and the music I'm listening to I think it inspires what I do," explains Chammas.
After working in graphic design for two years, Chammas — a graduate from the Byblos campus in 2007 — decided to pursue a different kind of career. She studied glass jewelry making in the U.K. and France, and returned to Lebanon shortly after to purchase the required materials and start her creative business.
Chammas plans to pursue her master's degree in marketing and communications at École Superieure des Affaires in Lebanon.