Embracing Lebanon's roots and vines
LAU NY hosts a lecture about the history and the market of the Lebanese wine industry in the presence of wine producers, distributors and consultants.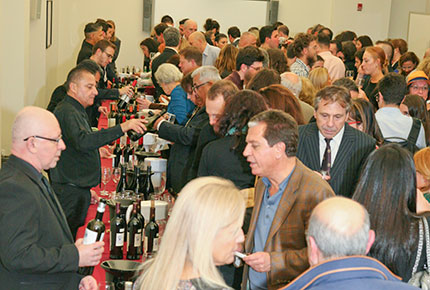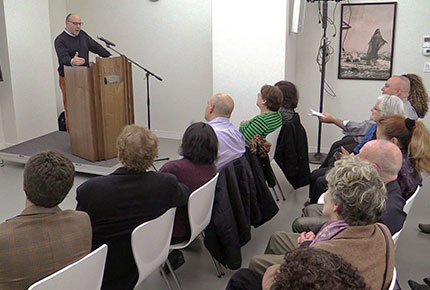 Over 150 people attended a lecture on the evolution of the Lebanese wine industry recently held at LAU NY.
"We're a very small wine producing country so we have to play with scarcity," said wine writer Michael Karam who gave the lecture. "We have to present the ultimate boutique product that everybody wants to have. If we can do that, we can sell our wines anywhere."
Lebanon is among the oldest sites of wine production in the world, with the first evidence of viniculture dating back to 7000 BC.
Despite the many conflicts of the region past and present, the country has a robust winemaking industry that has witnessed unprecedented growth since the end of the civil war, with the number of wineries rising from five in 1998 to over 30 currently.
Karam began the evening with an overview of the country's 5000-year-old wine tradition, from the Phoenicians through the Ottoman Empire to the French mandate. He then dove into the structure of the modern industry: where Lebanon ranks in the global wine market in terms of current trends and reputation, and the steps the country could take to enhance its position in that market, including an increase in state funding, as well as a greater emphasis on branding, style, range and history.
Among the audience were wine importers, distributors and consultants, bankers, United Nations staff, U.S. State Department personnel, Arabic language students, academics, as well as alumni and friends of LAU.
"With an elevation of 1,000 meters above sea level, Lebanon is a viticulture paradise," said Yumilka Ortiz, a fine-wine specialist who attended the event. "Marketing this wine is about raising awareness that it is not a new idea, but a craft from the ancestors of Lebanon. It's about Renaissance, a revival of a soil that, despite its political history, has never lost its value."
As Lebanon's economy is heavily reliant on imports, vintners hoped that Lebanese wine would become one of the country's prized exports, if not in quantity, then at least in quality.
"Lebanese wine is an excellent ambassador, sending a message of peace, civilization and generosity of spirit," said Zafer Chaoui, president of the Union Vinicole du Liban that co-sponsored the event with the Consulate General of Lebanon in New York. "This event helped spread that message and promote a vibrant sector," Chaoui added.
"We need to embrace our roots by offering wines that are unequivocally Lebanese and not Chilean, Australian or Californian 'wannabes'," said May Matta-Aliah, president and owner of In the Grape, an organization dedicated to wine and spirits education. "Embracing interesting blends, old varieties like Cinsault or our indigenous white varieties like Obeidah, goes toward building a wine identity that is unique and authentic."
As the airwaves increasingly broadcast violent images of Lebanon, LAU NY Academic Executive Director Lina Beydoun, who organized the event, stressed that "it is more important than ever to promote a positive image of Lebanon and its diverse and rich heritage. Public events such as this one play a pivotal role in cross-cultural understanding."