Engineering: the gender gap closes
LAU's School of Engineering reports a rising number of female students enrolling.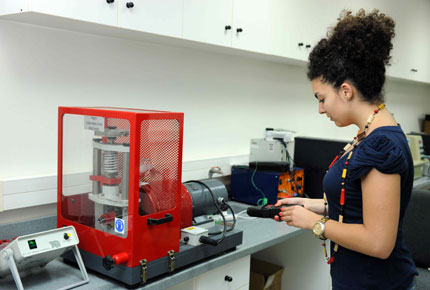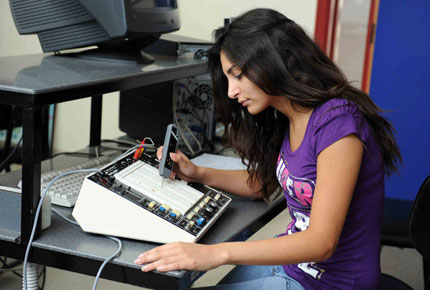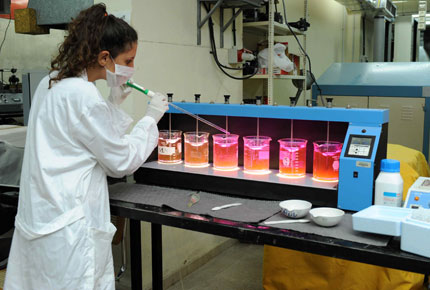 Even though the study and practice of engineering worldwide remains largely dominated by men, over the last few decades gender stereotypes have been reversed as more and more women signed up for this high-status career choice.
The numbers of female students enrolling in courses within LAU's engineering department are encouraging. Figures show a year-by-year increase since 2009, with the numbers of female students enrolling in an engineering bachelor's degree almost doubling in size from 106 in 2009 up to 206 in 2013, amounting to a rise from 14% up to 19%.
Moreover, LAU's bachelor in Industrial Engineering (BE-INDENG) is proving to be the most popular choice for female students, where this year they make up an astonishing 30.93% of the degree's undergraduates. "As far as the growth in the number of girls pursuing engineering my opinion is that the dividing line between male and female careers is, generally, steadily diminishing," said Dr. George Nasr, dean of the School of Engineering .
Such trends show that in Lebanon gender-role stereotypes are changing as the stigmatization for choosing 'male' degrees breaks down. Nasr noted that "engineering is viewed as an empowering and prestigious career," therefore attracting female students to pursue and level up to their male counterparts. General academic performance of female students also seems a contributing factor. "Girls are coming top of their high school class and are showing very good skills in math and science," he explained.
First year industrial engineering student Josephine Skaff says that her good grades in math pushed her to pursue an engineering career. "I think that people's attitudes toward women studying and working in traditionally 'male-dominant' fields have changed. People have been encouraging me to study engineering," she pointed out. About her future professional path Skaff revealed, "I would like to experience working abroad and one day open my own firm."
As women become more driven to pursue independent, financially rewarding, and stimulating careers, society's attitudes towards gender roles in the workplace are becoming more open too. Dr. Zahi Nakad, chair of the Electrical and Computer Engineering Department, declared, "Societal view is gradually changing. In parallel, student expectations are shifting as well and maybe even what female students want from a university degree has altered."
With female engineering students on the rise in Lebanon, one challenge they might face upon graduating is securing an equal salary to their male counterparts. As disclosed in the International Society for Optics and Photonics 2013 global salary report, men's salaries are on average 36% higher than women's, with the largest salary gap found in the Middle East. "I expect my salary to be the same as any man doing the same job as me. Why should it be any different?" Skaff asks.