"Evolution requires time and education"
On World Wildlife Day, LAU speaks with award-winning wildlife photographer and conservationist Michel Zoghzoghi about animal welfare in Lebanon and abroad.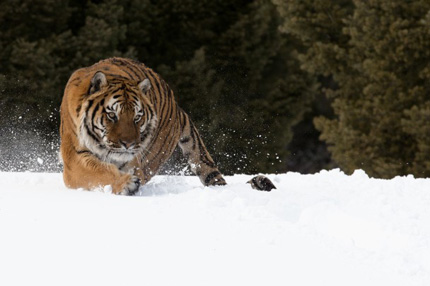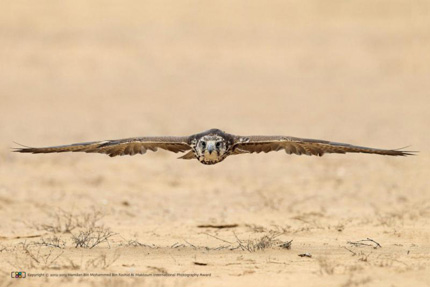 Wildlife photographer, healthcare business owner and LAU donor Michel Zoghzoghi travels three times a year to photograph animals — mostly predators — in order "to show people that these animals are amazing, beautiful, innocent and that we are destroying them."
World Wildlife Day falls annually on March 3, with the dual aims of celebrating the beauty of nature and raising awareness of the need to protect wildlife. Zoghzoghi will be contributing to the cause next month through a talk about wildlife photography and conservation at the Byblos campus.
"If I can contribute a bit to changing LAU students' perception toward wildlife, it's important," he says. "These are the people who will in the future actually make it or break it for nature. Their generation will either be the last to see wildlife or the first to really start protecting it."
The award-winning photographer has a soft spot for tigers and has traveled to India three times to photograph the big cats. "They are the most endangered," Zoghzoghi explains. "There are only 3,000 left in the wild. The more beautiful they are the more in danger they are, because humans are vain. They think that by putting a stuffed tiger in their house they own it. They don't. They've simply killed an animal."
The tiger population in India, says Zoghzoghi, visibly decreased in the four years between his first and last trips. Despite this, the Asian country recently declared the tiger to no longer be endangered. "That's the worst news for tigers," he laments. "But laws don't stop poachers in any case. A poor villager will risk five years in prison if he can secure $15,000 for his family by killing and selling a tiger."
For this reason, Zoghzoghi believes that people can support conservation by going on safari: "It's very important because it shows locals that the value of the animals is greater when they're alive, not dead. We don't directly effect change, the locals do. If you show them that they have more to gain from safari than killing animals, that will encourage them to save the animals."
Wildlife protection is not a priority in Lebanon. As Zoghzoghi puts it, "you can't protect what you don't see and Lebanon doesn't have wildlife." Animal welfare organizations do exist, however. Animals Lebanon — of which Zoghzoghi is a member and donor — has been quite effective nationally. "The organization successfully lobbied for an animal welfare law that recently passed the council of ministers," he says proudly.
Animals Lebanon has also sent mistreated animals from zoos and private collections in Lebanon to sanctuaries in Africa and Europe. According to Zoghzoghi, "they had been very badly mistreated and abused. The way you treat animals is usually a good sign of how evolved your society is. Attitudes are shifting in Lebanon. It's happening gradually. Evolution requires time and education."
Michel Zoghzoghi will be speaking about his wildlife photography and conservation efforts at LAU Byblos on April 1.