Excitement, learning opportunities surge at LAUMUN final conference
This year's LAU AL WALID GC–MUN program wrapped up its activities graduating over 1,000 high schoolers.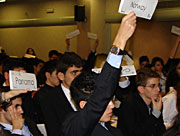 High school students acting as country delegates in a committee meeting.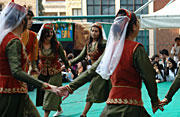 Delegates present traditional dances at the "Global Village" event.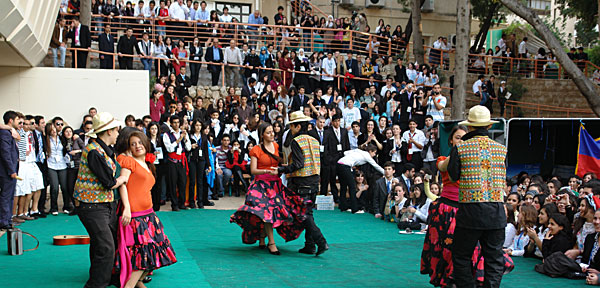 A dance performance in front of a crowd on the Beirut campus.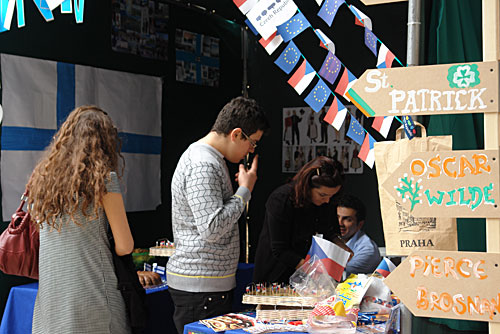 Country stands at "Global Village."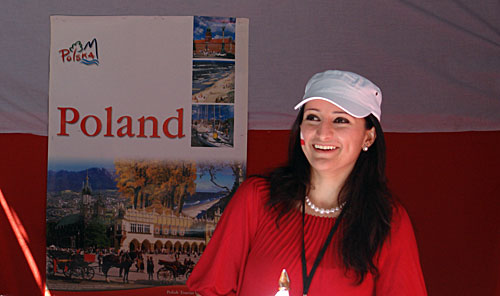 A delegate of Poland at the "Global Village" event.

Click on any photo above to view all six images
The first weekend in April marked the culmination of seven weeks of hard work and dedication for 80
LAU
and over 1,000 high school students from across Lebanon as this year's
LAU
AL
WALID
GC–MUN program came to an end.
The final conference included meticulous debate and discussion, a celebratory and creative "Global Village" event on the Beirut campus, and an emotional closing ceremony at
UNESCO
Palace in front of numerous dignitaries.
High schoolers came from every corner of Lebanon to compete in the fourth year of this highly respected and growing program. Acting as delegates of different countries, they developed valuable skills while learning how to navigate the complex and delicate world of international diplomacy.
"Students gain important experience in communication and public speaking at
MUN,
" said
LAU
journalism student Nancy Jabra, a member of the
MUN
public information team. "But they also have an opportunity to develop other vital skills that they will be able to use in their daily lives in the future… like bargaining [and] peaceful conflict resolution," she added.
Lilyan Temraz, a student from Shouf National College, called the
MUN
program "fantastic" and said that it offered a "lifetime experience" in just a few short weeks.
The final conference allowed students to practice all that they had learned during the previous weeks.
During the sessions, the delegates tackled important global issues, such as refugee rights and landmine clearance.
The students also wrote position papers based on their countries' positions and then defended them in moderated and unmoderated debates using a wide array of diplomatic procedures and language.
Jonathan Sabbagh, a student at the Lycée Nahr Ibrahim, said that the conference gave participants "space to express their ideas, to learn more about the United Nations, and to learn about researching and interpretation."
But beyond being a learning experience, the
MUN
program also gave students a chance to have some fun, interact with classmates, and meet new friends.
At the "Global Village" event on April 4, the delegates had the opportunity to dress in the national costumes of their represented countries, enjoy some traditional food, and dance the evening away with some of their new friends.
The spirited closing ceremony at
UNESCO
Palace in front of diplomats, government officials, and other honored guests included an awards ceremony that honored the most outstanding delegations and position papers for each committee.
Attendees watched a short film that featured Prince Al–Waleed bin Talal, whose foundation has been a major supporter of the
LAUMUN
program, being interviewed by two
LAU
students about his philosophy of bringing the cultures of East and West together and his foundation's work.
---
Previous stories on
LAUMUN
:
---
Related link: