Extreme Day brings excitement to LAU Byblos
In pictures — Over 50 students took part in thrilling activities organized by the Extreme Club.
In pictures —
Students with a taste for adventure had the chance to participate in thrilling activities October 23 on the Byblos campus. LAU's Extreme Club organized the event for the fifth consecutive year with the help of the Guidance Office-Byblos.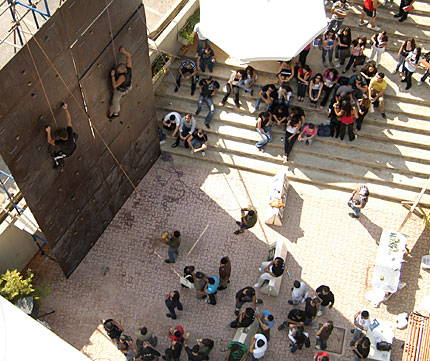 A rock climbing wall was erected outside the cafeteria where students gathered to watch their peers ascend the 20-meter-high structure.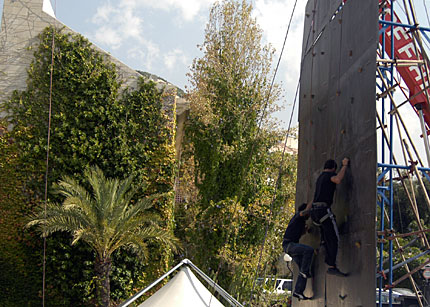 Students took turns, two at a time, climbing their way toward the top of the wall.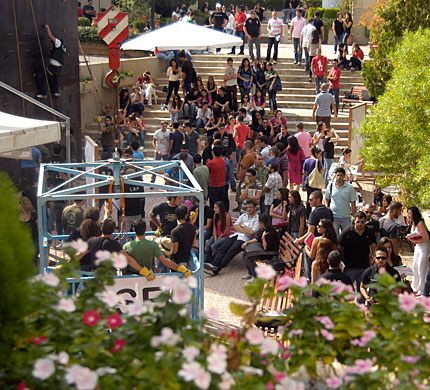 There was also a crane lifting students high above the ground from where they made a careful descent using ropes.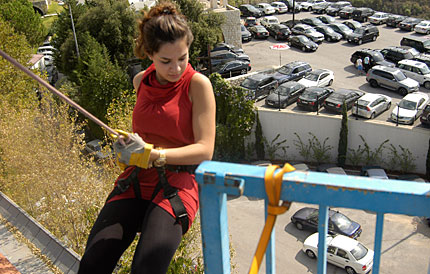 A student looks down as she begins her descent from a crane towering over the Byblos campus.
Any student bearing an ID was eligible to participate. Over 50 students took advantage of the events that day which went on from 11:00 a.m. to 3:00 p.m.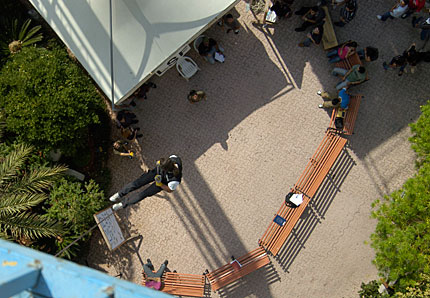 All necessary safety precautions were taken to ensure the security of all participants and observers.