From Beirut to New York, women's rights remain at the core of LAU's mission to serve society
Over 160 benefactors attend LAU New York's gala dinner, the proceeds of which went to the university's Institute for Women Studies in the Arab World.
LAU New York held its fourth annual gala on May 11 at the New York Athletic Club, overlooking Central Park. The gala was a wild success. With more than 160 attendees, the proceeds of this year's gala were earmarked for LAU's Institute for Women Studies in the Arab World (IWSAW). Established in 1973, IWSAW is a pioneer in academic research on women in the region, and seeks to empower women through development programs and education.
Three honorees received the Sarah Huntington Smith Award for their generosity to LAU and for their philanthropic efforts. Recipients included Ambassador Gilbert and Rose-Marie Chagoury, as well as LAU alumna Aminy Inati Audi, CEO and chairman of L. and J. G. Stickley, Inc.
LAU President Joseph G. Jabbra reminded guests of Sarah Huntington Smith's long journey from Norwich, Connecticut, to the shores of Beirut. "When she got there, the first thing she wanted to do was to establish a school for the education of women in the Ottoman Empire, before anyone in the world thought about the rights of women," he exclaimed.
Renowned talk show host Judge Jeanine Pirro kept the audience entertained as the master of ceremonies, as did Lebanese tenor Amine Hachem with a stellar performance during the evening.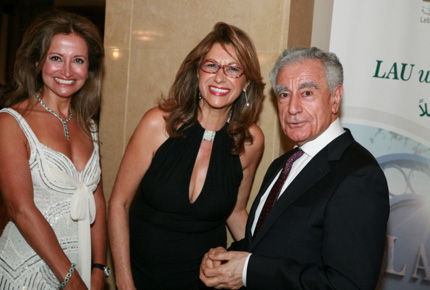 President Jabbra with LAU alumna and board member Eva Farha and gala chair Manal Saab.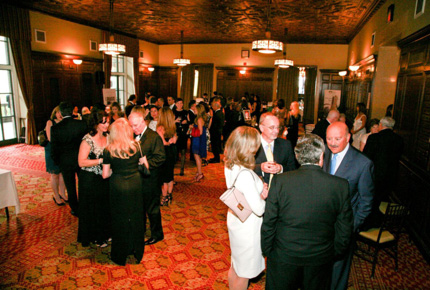 The 4th annual Gala Dinner was held at the storied New York Athletic Club, a private social and athletic club founded in 1868.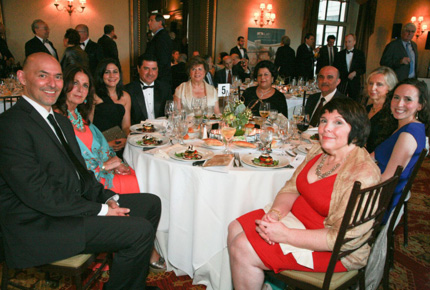 Honoree Aminy Audi and her table, which included many of her family members.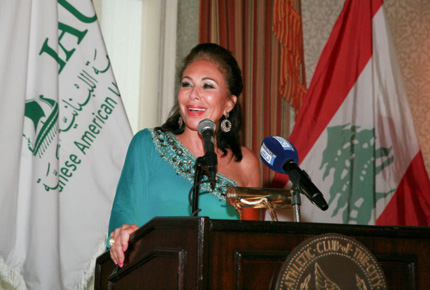 Hon. Judge and TV talk show host Jeanine Pirro MCed the event.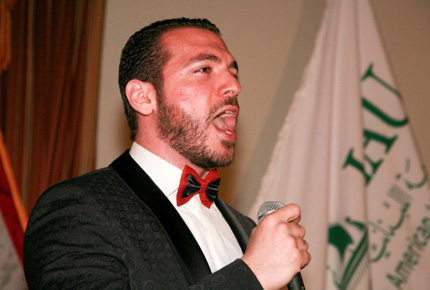 Lebanese tenor Amine Hachem wowed the crowd with his rendition of Funiculì, Funiculà.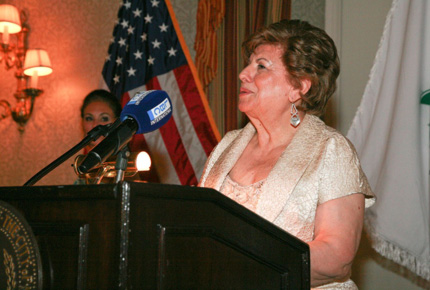 Honoree Aminy Audi, CEO of L. and J.G. Stickley, gives a speech after receiving her award from President Jabbra.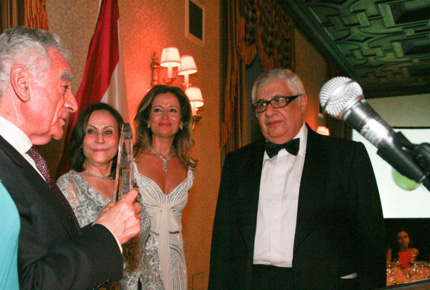 President Jabbra presents awards to honorees Ambassador Gilbert and Rose-Marie Chagoury.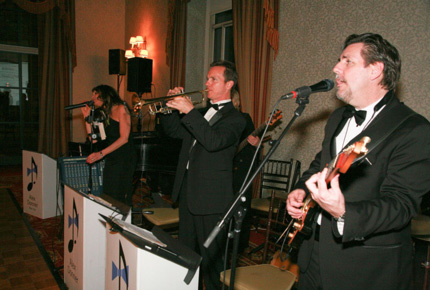 The renowned Alex Donner Orchestra kept the crowd on their toes.