From Lebanon to Hollywood, LAU alumni mark the film industry
While Mahmoud Hojeij and Elie Habib's recently released films are critically acclaimed, Rani Zakhem's dresses have been making a splash on the red carpet.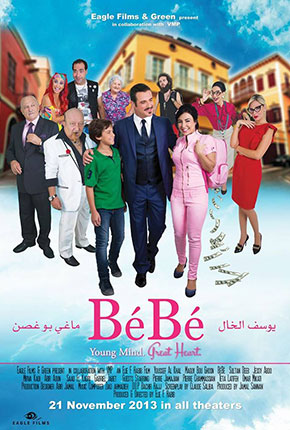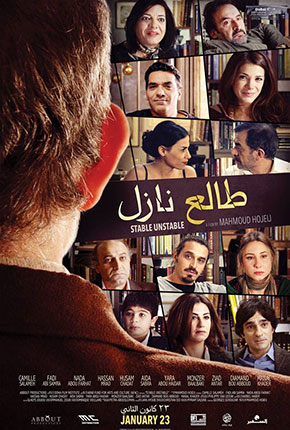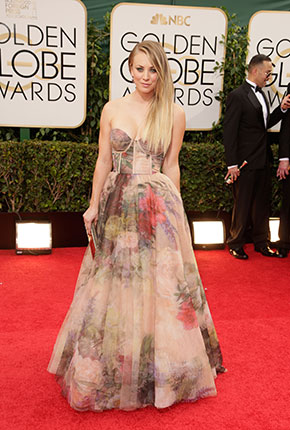 The film industry in Lebanon and abroad is booming and our alumni are not resting on their laurels. The thematically and stylistically diverse films "Stable Unstable" (Tale3 Nazel) by Mahmoud Hojeij and "BeBe" by Elie Habib are just two of a deluge of recent contributions to Lebanese cinema.
Hailed by cinephiles, Hojeij's "Stable Unstable" addresses the lives of seven individuals who visit their psychologist on New Year's Eve. His film weaves an intricate web of stories that question the complex nature between silence and speech, and the fragility of the human mind. As a film about therapy, Hojeij states "I believe that craziness takes place when there is no mental stability – and it is fascinating."
Hojeij, (B.A. '97) who has directed several short films including "We Will Win" and "Impossible Exchange", emphasizes that meaning in a film is subject to the audience's interpretation. "All I want is for the audience to enjoy my film," he says.
"Mahmoud Hojeij's wonderful work feeds independent cinema, which is struggling in Lebanon; and it is a picture we should be proud of," says film critic Emile Chahine, before adding that successful movies in Lebanon are those that entertain the audience.
"BeBe" by Elie Habib (B.A. '98), is one of those. The romantic comedy revolves around the story of a mentally disabled woman and her gift of a million dollars. The film's production company Eagle Film claimed a record of over 20,000 viewers in less than a week. Playful in its approach, the film calls for people with disabilities to receive equal rights. It carries a strong message and shows that "people like BeBe are not just beneficial to society, but an integral part of it. They are like any other person," says Habib.
Renowned for his TV series – he is currently working on one based on Agatha Christie's novel And Then There Were None – Habib, also a prominent music director, is said to have shot his first film at the tender age of 9.
Similarly, Rani Zakhem's (B.A. '05) success is a dream come true. Since his childhood days in Kenya he knew he would be a fashion designer, but it wasn't until 2009 that Zakhem opened his label after having graduated from Parsons, The New School for Design in New York. His talent and perseverance have led him to the Golden Globes this year, with the Big Bang Theory star Kaley Cuoco making her appearance in one of his dresses. No stranger to the red carpet, he has also dressed stars like Kelly Roland, Anjelica Huston and Queen Latifah. He makes it no secret that he acquired the foundation needed to build dresses from his studies, and Zakhem now hopes to open a boutique in his "beloved" Beirut.
For Abdallah al Khal, exexutive director of the Alumni Relations Office, "Zakhem, Habib and Hojeij have all accomplished great things with their art, and are paving the way for new artists to emerge. They are a source of inspiration for our students and graduates."