Human trafficking is a crime, help fight it!
With the help of LAU, civically engaged Pharmacy student Diana Tamer reaches out to fellow students and tours Lebanon's schools to raise awareness about human trafficking.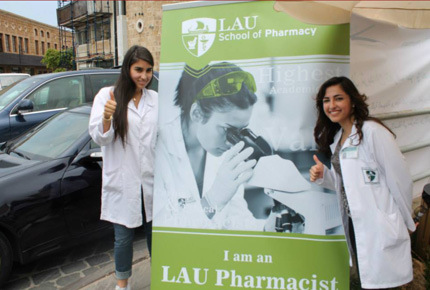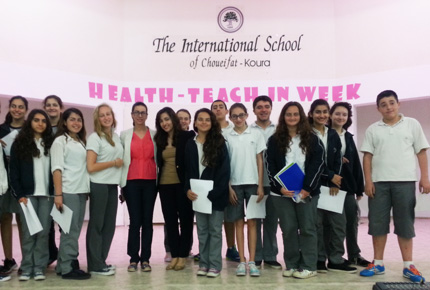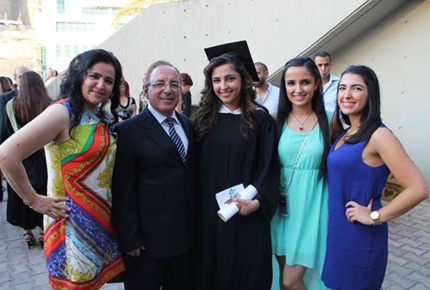 Eight years ago, when Diana Tamer was a student at the American University of Beirut, she heard a story of three girls, about her age, disappearing in Beirut's Hamra district. It turned out that they had been abducted. This unfortunate incident turned Diana's attention to a long-suffering global problem: human trafficking.
According to the Global Report on Trafficking in Persons 2012 by the United Nations Office on Drugs and Crime (UNODC), the crime of trafficking can be understood as "a process by which people are recruited in their community and exploited by traffickers using deception and/or some form of coercion to lure and control them."
"Back then I didn't know much about human trafficking. That by itself is awful, because it's an international problem that affects millions of people around the world and has far-reaching consequences on communities everywhere, including ours," says Tamer.
The UNODC reports an overall higher share of victims trafficked for forced labor in the Middle East and Africa, compared with other regions.
An active, civically engaged member of the local community, Tamer – now enrolled in LAU's Pharm.D. program – decided it was time to start raising awareness of this widespread crime and its egregious consequences.
"Everyone could be a target and people need to know more about trafficking. Solutions are only developed when awareness is built, especially in a country like Lebanon where laws and the judicial system are outdated," explains Tamer.
Drawing on UN reports, internationally acclaimed documentaries, as well as professional research and statistics by experts, Tamer created a variety of presentations to reach out to the youth at schools and universities. She has already made numerous appearances in front of hundreds of high school participants in the LAU Global Classrooms Model United Nations program, as well as several groups of LAU students including MEPI and USAP scholars.
Through the help of the Outreach and Civic Engagement Office at LAU and Elie Samia, its executive director, Tamer was able to broaden the scope of her initiative and reach out to students beyond LAU, too—St. Coeur in Zahle and SABIS, among others.
"We take pride in our students and support their projects in every way possible," says Samia. Also encouraged by her professors and her peers, Tamer is now confident that her efforts are bringing about change. "Many students have started to conduct research on this topic, written essays or simply spread the word within their social circles. This is very rewarding to me."
Rita Abi Hayla, a former school psychologist and social worker who now works with local NGOs, agrees: "When awareness is raised early on, we can really work hand-in-hand to prevent trafficking and offer help to victims by identifying their needs, listening to them, understanding them and referring them to someone who can assist them."
For Tamer, the fight goes on: "I will be spending a lot of my time on campus for the next four years or so; I want to make sure to have an impact on my immediate surroundings as well as the greater community and LAU helps me do that."