Humanitarian war games
LAU students simulate war scenarios to learn about international humanitarian law.
The LAU student International Affairs Club along with the Lebanese Red Cross (LRC) and the International Committee of the Red Cross (ICRC) recently organized a workshop on the fundamentals of international humanitarian law. The event was organized by the club's students, who met with committees from both organizations in order to prepare the workshop's program.
Representatives form LRC kicked off the first segment with a game called Raid Cross. Participants were pitched into a wartime scenario, in the roles of civilians, soldiers and hostages and were asked to act in the way that they believed appropriate. Afterward, participants were put on trial for their behavior and then informed of their mistakes as well as their laudable actions.
The second half of the workshop was based in theory, and consisted of a lecture given by Egyptian expert Omar Mekky on the basic principles of international humanitarian law. The lecture was followed by a Q&A session and discussions revolving around the topic and activities of the day.
The event concluded with the distribution of an official certificate signed by both the Lebanese Red Cross and the International Committee of the Red Cross.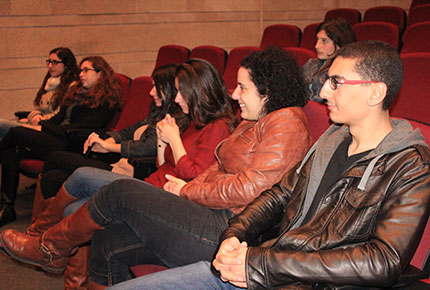 Students prepare for the activities ahead.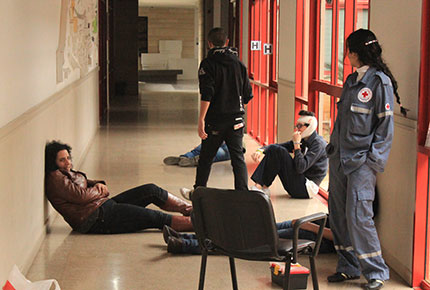 A simulation of wounded civilians.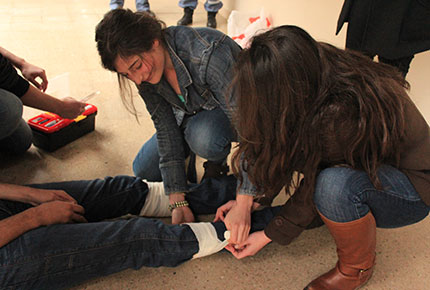 Participants treat a 'wounded' man.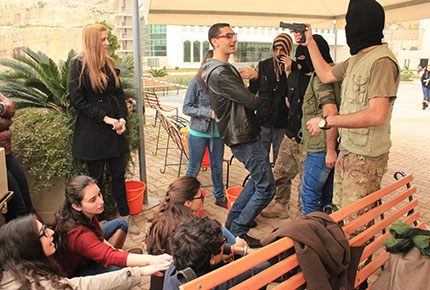 Students act out a war scenario.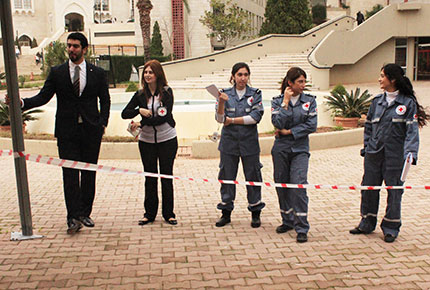 Members of the Red Cross and expert monitor the workshop.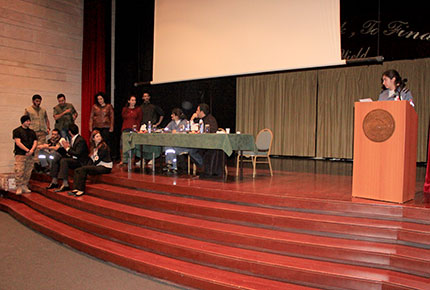 The trial begins.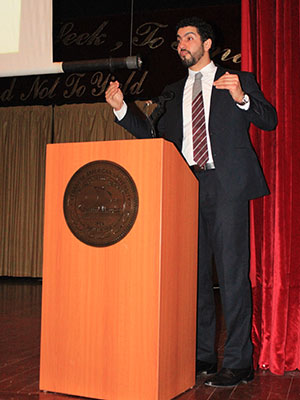 International humanitarian law expert Omar Mekky addresses the students.