Joe Moujaes coaches LAU's Byblos basketball team to victory
LAU Captains win the University Men's Basketball Championships for the fourth consecutive year.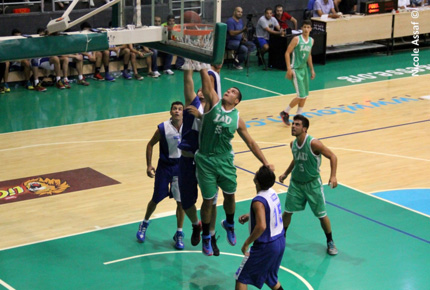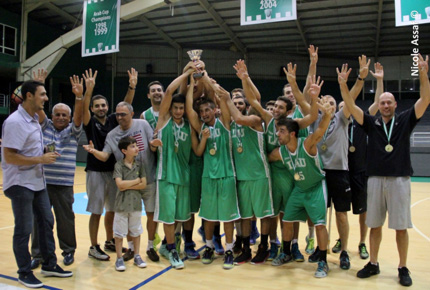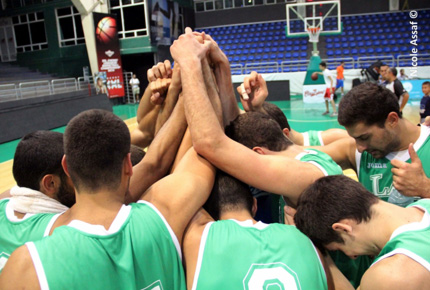 "Determination, togetherness, ethics and hard work are the ethos of the LAU Captains," says Joe Moujaes, director of athletics at LAU Byblos and coach of the LAU Byblos varsity basketball team.
LAU took home the winning trophy for the fourth year in a row. However, things haven't always been so pleasant for the team. Up until a few years ago, the Captains were the underdogs in comparison to the other teams they were competing against. The tide started to turn when the team underwent an attitude shift. "Everything changed when we started to believe in each other and recruit young talented players who were ready to play as part of the unit, and not great athletes who only cared about personal glory," Moujaes says.
The coach adds that the process was not easy since the team had to be rebuilt from scratch. "With time and a lot of hard work — we took it game by game, month by month, year by year — we were able to increase our confidence steadily." Over the course of six years the team recruited a talented pool of young men, who Moujaes first spotted at a youth camp he was supervising. "We literally practiced all summer long, played summer camp matches against much stronger teams, organized ourselves into a solid entity that functioned together in harmony and was eager to succeed."
Four years ago the Captains won their first University Men's Basketball Championship. "We learned to never give up and we practiced harder and harder," says 21-year-old Mathieu Dib, a team member and fourth-year civil engineering student at LAU. "Winning is the best possible feeling— every time you win, you want to win again and again, the feeling is addictive.
When asked what factors made the Captains so successful, Dib says: "Firstly, the coaching staff is of the highest caliber, always pushing the players to be better every day and in every way. Secondly, teamwork is the key to our success. And third, we are part of a team of very good players who are always striving to excel."
Reflecting on the moment of the win, Mouajes says: "When we held up the cup, we lifted the name of LAU."
Congratulations to the players:
Milo Abou Jaoude, Johnny Nemr, Tarek Dagher, Elie Chamoun, Karam Mechref, John Assi, Marc Korjian, Guy Abou Antoun, Karim Daher, Mathieu Dib, Ziad el Ali and Omar Ayoubi.
Staff: Amir Eid, Sarkis Korjian, Joseph Bou Younes and Joe Moujaes.