Katia Saleh tells it like it is
LAU alumna Katia Saleh created social change on the web and the world took notice. Now, she urges young filmmakers to leave their mark.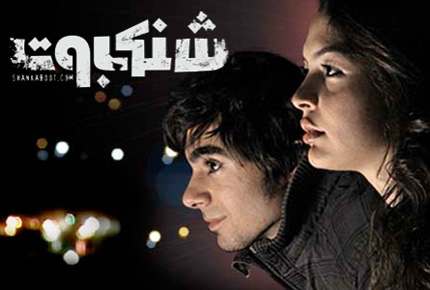 If an Oscar is the highest accolade for cinema, then an Emmy is the top prize for TV and Katia Saleh owns one.
The LAU Communication Arts graduate is the first Lebanese and only the second Arab to ever be granted an Emmy. Shankaboot, the show that got her the 2011 International Digital Emmy Award, was the first-ever Arabic language web series and it made history in more than one way. It featured a fearless delivery boy, generation gaps, children with guns, incompetent policemen, abused domestic workers and young women standing up to domestic violence.
"I'm not proud of the awards as much as I am of the product itself. People's reactions were my reward - they said 'finally!'," she says before adding: "Shankaboot is about the consequences of the Lebanese Civil War - what it left behind. People were satisfied to see such topics dealt with at last. To tackle these social issues, Shankaboot used naturalistic acting, a very attractive plot and lovable characters. It was very close to people's hearts in terms of acting and subject matter, a real departure from the Turkish and Egyptian melodramas they are flooded with."

With more than 1.5 million YouTube views, Shankaboot also went on to win a Reflet d'Or at Cinema Tous Ecran in Geneva in 2010, as well as ten prizes at the LA Web Fest in March of this year. In the meantime, Saleh's second Arabic web series, Fasateen, won two awards at the Marseille Web Fest this October. Also bold in its content, Fasateen chronicles the lives of three Lebanese women in their thirties and features serious subjects, such as single motherhood and breast cancer. Her latest work, a web-documentary titled Days Away From Home, highlights the lives of Syrian refugees in Lebanon and was also critically acclaimed.

Not satisfied with simple portrayals, Saleh cut her teeth making documentaries all over the Middle East, and doing grassroots work with her subjects at the same time. While directing a short film for BBC World Service on young girls in Yemen, Egypt, Syria and Saudi Arabia, she taught the girls how to use audio-visual techniques to tell their personal stories. In a similar manner, while producing the highly lauded Iraq: Women's Stories for the Channel 4 series Dispatches, she trained two Iraqi women to use digital cameras to record the reality of everyday life for women inside the country. Saleh also co-produced and filmed the Channel 4 documentary Return to Basra and ITV's John McCarthy's Return to Lebanon. Her list of interviewees includes Jack Straw, James Baker, James Rubin, Hans Blix, Arab League Secretary General Amr Moussa, Syrian Foreign Minister Farouq El Sharaa and Lebanese President Emile Lahoud.

She traces her early beginnings to former LAU instructor Ali Jaber, who gave her and other talented classmates the opportunity to gain professional experience at the then nascent station Future TV. She has since employed many LAU Communication Arts students on her productions because she finds them hardworking and eager to learn.
"I always urge student filmmakers to be daring with their films and media projects, to speak their minds and express messages and themes. It's a means to lobby and I encourage them to take risks with it," advises Saleh.