LAU alumna participates in Dublin's inaugural World Actors Forum
Award-winning actor Farah Shaer shares her experiences as an Arab woman on the stage.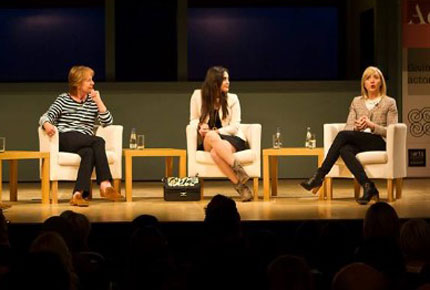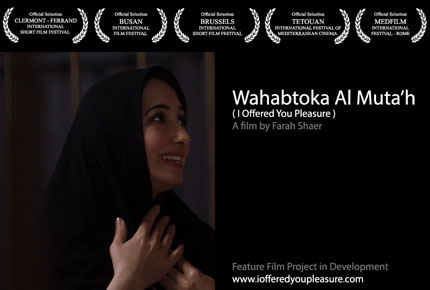 That LAU alumna Farah Shaer (B.A. Communication Arts '11) graduated a mere two years ago is astonishing given her meteoric rise in the acting world.
When she was invited to be part of Dublin's inaugural World Actors Forum in June, she was awestruck. "It was such a great honor," recalls the twenty-something actress with endearing humbleness. "I was the youngest one there, and the only one from the Middle East," she said. "To be able to participate in something of this scale, so early in your career, is a huge opportunity."
Shaer's stunning debut performance with Theater Monologue's Viva La Diva granted her the Best Performance Award at the UNESCO Theatre Festival in Beirut. In 2012, she took the lead role in the immersive play 66 Minutes in Damascus at the London International Festival of Theatre, and her provocative short film, "I Offered You Pleasure," has been touring international festivals for the past year, having even made a stop at the Clermont-Ferrand International Film Festival, the world's leading festival dedicated to short films.
The two-day forum in Ireland took place at the Gate Theatre in Dublin on June 15-16. It aimed to provide Irish and international actors with a platform to share their experiences and discuss a wide array of topics, such as the nature and development of their craft, and work practices in different cultural contexts. This year's participants included leading actors such as Charles Dance, Brendan Gleeson, and Jeremy Irons.
"Getting to know such acclaimed actors — both on a professional and personal level — was a very motivating occurrence in and of itself," says Shaer. "The whole thing was very inspiring, and I feel very fortunate to have taken part of it."
The forum featured talks, Q&A sessions, personal discourses, dialogues and interviews with actors from the worlds of theatre, film and television.
A bona fide feminist and women's rights activist, Shaer's participation in the World Actors Forum focused on Arab women's involvement in theater today — from their misrepresentation in the media to their under-representation in film and television.
Arab women — both on and off screen — are often relegated to the stringent confines of the roles they are thought to be born to play: mothers, sisters or lovers of men.
"Very rarely are Arab women portrayed as protagonists," notes Shaer. "For the most part, they are secondary characters who seldom exist without the men they are associated with. But to my surprise, these very concerns were also expressed by many actresses from around the world — it wasn't exclusive to my region," she continues. "It made me realize that all women should strive for equal opportunities in film and theater."