LAU alumna takes Hollywood by storm
Together with her brothers, Virna Chakardemian turned the family's jewelry business, Yeprem, into an international success.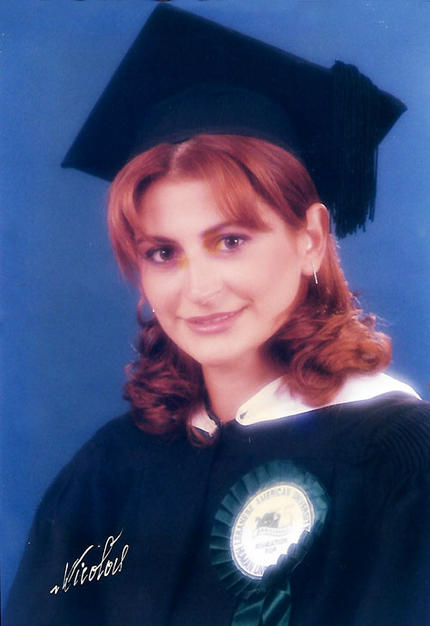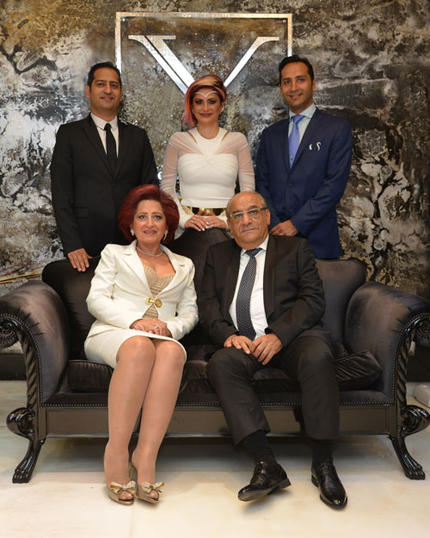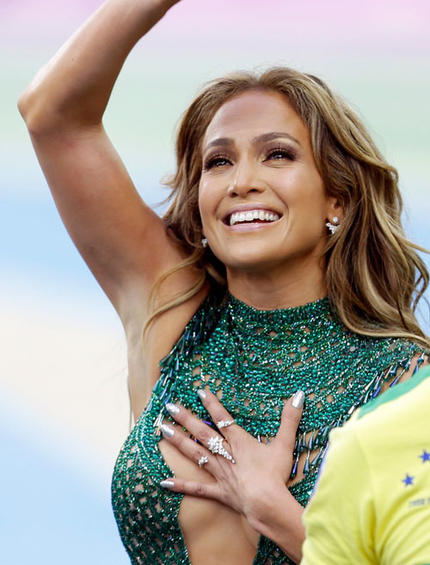 Back in 1964, Yeprem Chakardemian―inspired by a bracelet his mother had given him―opened a small jewelry store in Beirut to uplift the family's dire economic situation. Years on, the business now boasts boutiques around the world, with Yeprem creations worn by celebrities like Madonna, Beyoncé, Jennifer Lopez, Rihanna, and Fergie on the red carpet.
The boom came after his daughter Virna Chakardemian, a straight-A student enrolled in interior design at LAU, concluded her studies in 2000 and teamed up with her two brothers, revolutionizing the family business. Thanks to their father's expertise and the modern outlook brought by the new generation, the team started looking at jewelry from an entirely new perspective.
Yeprem's designs do not abide by conventional categories. Original and unique, some items combine rings with bracelets, such as a hand adornment that snakes from the wrist to the finger and that can be adjusted by virtue of a combination of movable pieces. One of their most iconic creations is the Claw, a cluster of diamond petals which threads through the fingers and extends to the palm.
The possibility of ordering bespoke designs is a big attraction to their customers. "Our clients want to distinguish themselves and wear something new," says Chakardemian. "We give them something that complements their look."
Yeprem gained popularity when Charles Aznavour began wearing their khachkar cross from a line of gold and diamond jewelry designed for the Armenian market. "From there, we expanded to the U.S. and international stars started noticing us," says Chakardemian.
Influenced by her architectural studies, her first jewelry pieces had a very geometrical form. "I then learned how to combine this with softer shapes that complement a woman's feminine sensuality," the designer says. "However, this architectural approach stayed with me. Thanks to my studies I was able to have a wider perspective, which makes it easier to focus on the details."
Still attached to her alma mater, Chakarmedian did not hesitate to give a presentation earlier this year within the framework of the fashion marketing course held by Professor Mona Mrad. "The presentation showed students that one can start with a very small investment and from a very small country and can still become an internationally successful brand," says Mrad. "After hearing this story, some students were highly motivated to initiate or to move on with business ideas they had in the field of fashion."
Marketing student Nader Ghaziri is currently running his own brand, Morion, through an Instagram platform. "I was working on a new concept in the jewelry field and I was inspired by Yeprem in terms of strategy and jewelry engineering," says Ghaziri. "This project made me want to study this market and its competitors in depth."
Equally inspirited was his colleague Ali Shall. "The right mentality is not setting yourself any limits, but expanding carefully while maintaining high quality and standards," he notes before admitting that after the talk he has decided to start his own business, named Ciaociaofashion.