LAU alumna wins prestigious prize for creativity
Communications graduate Rima Khcheich receives the Arab Thought Foundation's Artistic Creativity Award.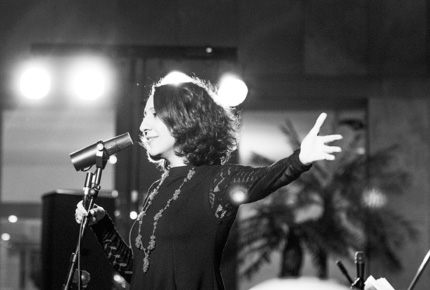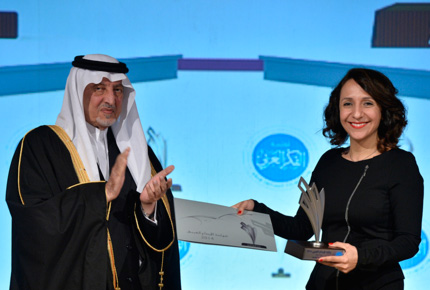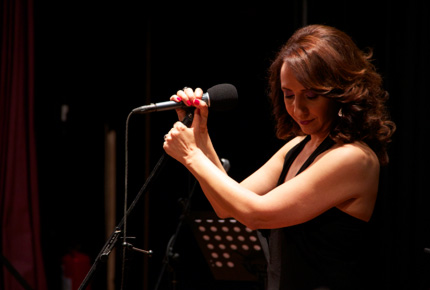 The Lebanese have long been known for their talents in different fields, from fashion to business, culture, music and many other areas. Their successes have been recognized at home and abroad via awards and valuable prizes for outstanding achievements.
LAU graduate Rima Khcheich provides one such example of international recognition. After completing her LAU B.A. in communication arts, she finds herself singled out as the only classically trained vocalist of her generation mixing Arabic tradition with popular tastes. Khcheich's distinguished talent was rewarded last December in Morocco by the Arab Thought Foundation with the Artistic Creativity Award celebrating the creative capabilities of the Arab world.
The Arab Thought Foundation creates cultural and media related projects for disseminating the characteristics of Arab civilization worldwide. The NGO bestows the Arab Creativity Award each year for scientific, technological, economic, social, media, literary and artistic creativity. Khcheich won an award for her 2013 album, Hawa.
"I was very happy to know that my album won the award," says Khcheich, "because its lyrics are a bit complicated even for the Arab audience." She adds: "When it was first released, I thought I would sell only five copies."
In addition to Hawa, Khcheich has released four other albums, including Orient Express (2001), Yalalalli (2006), Falak (2008) and an album with songs for Lebanon's music and film diva Sabah recorded in a concert at the American University of Beirut in 2011.
Khcheich began her singing career at the age of eight as a soloist with the Beirut Oriental Group for Arabic Music. She soloed in all of the band's concerts in Lebanon and abroad, singing the most difficult repertoire of old Arabic vocal music.
In addition to her B.A. from LAU, Khcheich graduated from the National Conservatory of Music and taught there for 12 years. Today, she teaches Arabic music at both the American University of Beirut and Lebanese American University. She is invited on a yearly basis to Mount Holyoke University (Massachusetts, U.S.), where she teaches voice and classical Arabic singing.
Despite her success in Lebanon and abroad, Khcheich remains unsatisfied with the total number of albums she has so far released, considering that she started her musical career at a very young age. "I am lucky to have started that young because I have learned a lot. But I am not satisfied with the number of albums I have released so far," she says.
Khcheich attributes the low number of albums throughout her 32-year musical career to the fact that she was too young when she started singing and did not have anyone to produce for her. However, "I am happy to be producing my own work because I am doing it for my own pleasure and not for money," she says.
"Also, producers usually tend to impose their conditions and rules and I don't compromise in music," she adds. At the same time, Khcheich expects that winning the Arab Thought Foundation's award will help her finance her next album set to be released later this year.