LAU and Tripoli medical center to collaborate in research
The university signs a memorandum of understanding with Al Hamidi Charity Medical Center.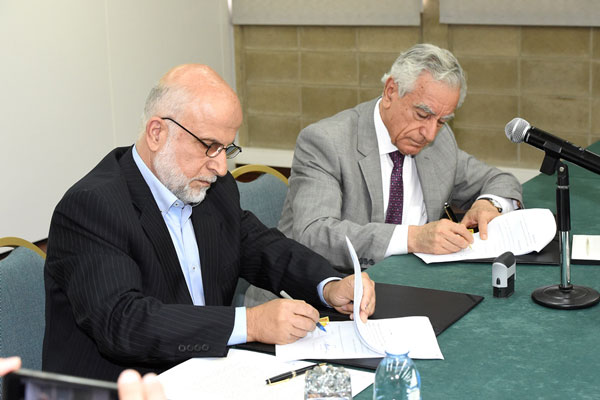 LAU and Al Hamidi Charity Medical Center in Tripoli have signed a memorandum of understanding that lays the groundwork and sets out the mechanisms for collaborative research projects.
"Through this endeavor, we will strengthen not only our two institutions but our communities as well," said LAU President Joseph G. Jabbra to an audience of representatives from the university, the LAU University Medical Center-Rizk Hospital and Al Hamidi Charity Medical Center.
Signing on behalf of the Tripoli-based hospital was Walid Alloush. "In a world where selfishness reigns, we come together to work for humanity and the prevention of illnesses," said the chairman of the board of trustees. "This is what all doctors must be dedicated to, and the advancement of man lies in scientific research," he added.
For the Dean of Graduate Studies and Research Pierre Zalloua, this partnership has far-reaching rewards. "The doors that we have opened today are significant and we cannot yet know the benefits it will reap. We are proud of this agreement."
Jabbra, too, expressed his pride in the charitable history of the university and its long-standing approach to community outreach and development.