LAU celebrates accreditation by major U.S. regional agency
The New England Association of Schools and Colleges has granted LAU full accreditation, marking a new era of continuous institutional self-improvement.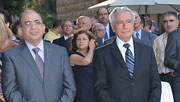 LAU community members and guests listen to the opening remarks.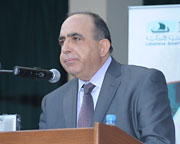 Lebanese Minister of Education Hassan Mneimneh speaks at the ceremony.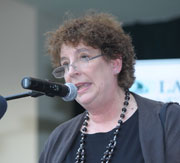 NEASC's Barbara Brittingham commended LAU for rising to the occasion in record time.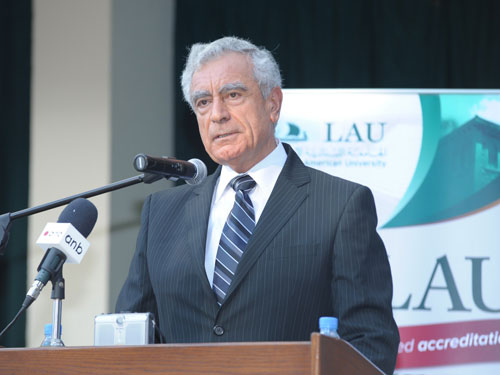 LAU President Joseph G. Jabbra remarked on the effects and significance of accreditation for the LAU community.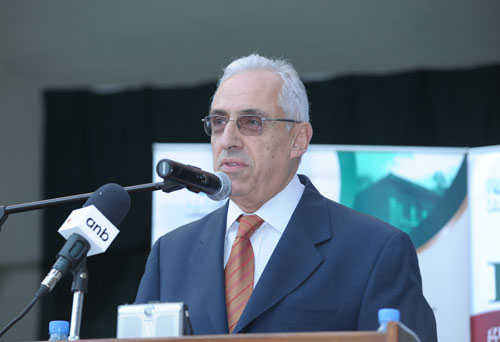 LAU Provost Abdallah Sfeir said the institution learned to think objectively and work collectively in the process of ensuring compliance with accreditation standards.
Click on any photo above to view all five images.
LAU community members gathered yesterday in Beirut to celebrate the New England Association of Schools and Colleges' decision to grant the university full accreditation, following over four years of tireless efforts by faculty, staff and administration officials.
The ceremony marked one of the most significant achievements in LAU's recent history as speakers took turns to describe how the accreditation process has lifted the university and created new opportunities to realize success.
"The granting of accreditation is a milestone in our sustained drive for academic excellence," said LAU President Dr. Joseph G. Jabbra to the staff, faculty, students, and dignitaries before him.
"The accreditation process was very arduous, but it engaged, involved, informed and excited the entire university community. It helped us understand better our institution, and it helped us foster our strengths and address our weaknesses," he said.
On April 15 the NEASC Commission on Institutions of Higher Education completed its deliberation on LAU's request and recommended to the NEASC Board of Trustees that LAU be given full accreditation as of November 2009. The decision was ratified on May 13.
Jabbra said that the commission recognized LAU's grasp of the fact that "accreditation was not really a destination in and of itself, but was rather a continuous process for self-improvement."
The commission accredits over 230 colleges and universities in the New England region of the United States, in addition to several universities outside the country.
LAU began pursuing accreditation in 2005 and received candidacy status in 2007. At that time, a first team of NEASC representatives visited the university and reported back to the commission, which made a number of recommendations for LAU. A steering committee was then formed at LAU to oversee the process.
Due to the rigorous and intense nature of the process, one of the steering committee's early challenges was to "convince people that receiving accreditation was an achievable goal," as Dr. Elie Badr, Assistant Provost for Academic Programs and co-chair of the steering committee, explained in an interview. "Once we did that, and people could see that it was possible, we really started to drive forward."
"We're celebrating what we have learned institutionally and at the personal level," said LAU Provost Dr. Abdallah Sfeir. "We have learned the power to see ourselves without any filters. I think this is really the major accomplishment."
He said that during the accreditation process, LAU learned to properly assess, question, gather evidence, and come together and agree on what actions must be taken to improve the university.
"LAU will never be the same from now on because we have this framework for excellence that will guide our steps," Sfeir said.
Lebanese Minister of Education Hassan Mneimneh said he was "proud and extremely pleased" about the Lebanese people, the higher education sector and LAU in particular. He added the achievement was not surprising, given the university's well-known drive towards international standards.
CIHE Director Dr. Barbara Brittingham made the overseas trip to congratulate LAU on the achievement at the ceremony.
"The commission's decision was based not only on the fact that LAU met the standards for accreditation, but also that it will continue to meet those standards," she said.
Brittingham reminded the audience that LAU attained accreditation on an accelerated schedule, which she attributed to Jabbra's "vision and leadership," Sfeir's "determination and sensitivity" and Badr's "dedication and hard work."
"You've used this opportunity presented by accreditation to strengthen the institution, and for that as well, congratulations," she said.