LAU celebrates Pharmacy Day
In pictures — Students and faculty in the School of Pharmacy educate the community about important health issues.
The No Apathy Pharmacy and Health Awareness Students Society, in collaboration with the Health Services Students Office, celebrated Pharmacy Day on Friday, November 25 on the Byblos campus.
The awareness campaign raised cognizance about various health topics, such as smoking cessation, drugs and safe driving and influenza prevention and treatment.
Many students congregated in the cafeteria area, where various booths addressing these health topics individually were held.
"We're very happy it's been such a great turnout this year," says Dr. Ghada Khoury, clinical assistant professor of pharmacy and NAPHASS coordinator who organized the event.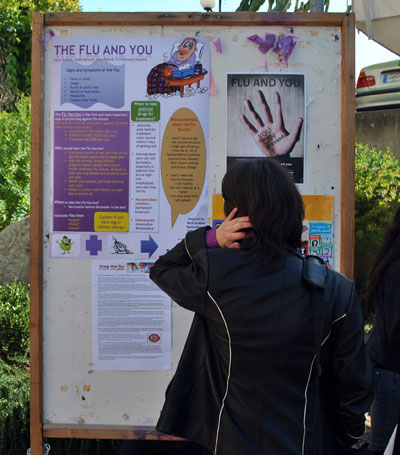 During the event, that was sponsored by the American Near East Refugee Aid, SMLC-Pepsico and Kunhadi, a Lebanese association for youth awareness on road safety, pamphlets were distributed, posters hung in the exhibition area, and pharmacy students expanded on the issues they addressed.
Organizers decided also to emphasize topics they deemed under-addressed, including drugs and safe driving, influenza prevention and treatment, and overuse or unnecessary use of antibiotics.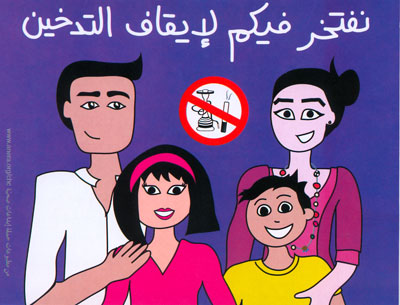 Pharm.D. student and president of NAPHASS George Na'was, who helped to organize the awareness campaign, says that this year's topics spoke directly to students, which contributed to the campaign's success.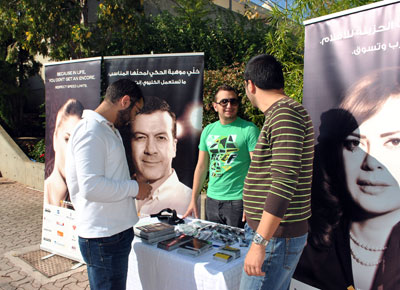 The safe-driving booth was a crowd favorite among students. Donning a special mask that emulates "drunk vision," students were challenged to walk a straight white line, which they found all but impossible to do.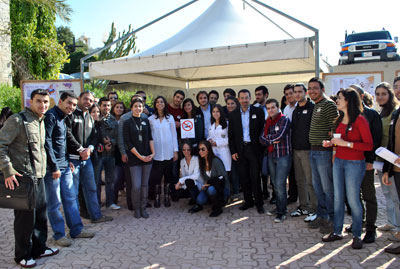 Pharmacy Day in previous years has addressed issues ranging from hypertension and diabetes prevention to breast cancer awareness to high blood cholesterol awareness.