LAU graduate leads design of cutting-edge curatorial website
Alumnus Bruno Zalum ('05) leads the design team of Milq, a new website that caters to cultural tastes and emotions.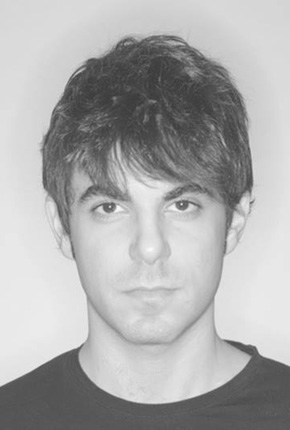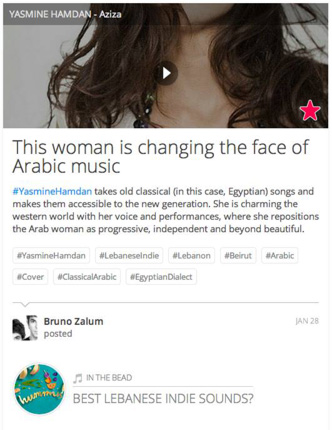 "I love visiting friends and family in Beirut," says LAU graphic design graduate Bruno Zalum. "But professionally, I'm very happy to be in New York," he says.
After working at advertising agencies in Lebanon and Dubai, Zalum moved to New York to study for a Master in Fine Arts at the Big Apple's School of Visual Arts (SVA). While there he developed an app he called LFNTV. The app tailors video content based on one of six moods selected by the user. "We can't just ask Vimeo to show us something awesome, the video industry needs an emotional filter," Zalum declared in his thesis project at SVA.
Following the launch of LFNTV, Zalum joined Milq –an online platform with a similar concept – as the head of its design team. "Milq is a new way to share, discover and organize culture through people's collaborative channels that we call Beads," explains Zalum.
The concept is certainly engaging, almost addictive. Users start channels known as Beads, with titles in the form of a question – such as "Arabic cinema today?" or "Best Lebanese indie sounds?"—and add links to audio and video files from SoundCloud, Vimeo and YouTube in response to the question. These files in turn play directly through the Milq platform. Other users then add to the existing Beads, resulting in the development of multiuser-curated channels.
Arab related content is plentiful on Milq, in part thanks to Zalum's enthusiastic contributions to the site. "This is definitely not part of my job, but I just can't help it," he admits. "It truly is an addictive experience and I've always loved to share music and videos and I get this indescribable reward when someone collects one of my posts or starts following one of the Beads I started."
The site is easy to navigate, allowing you to browse through Beads, search using key words or simply look through bead feeds and users you have chosen to follow. A fan of minimal design, Zalum believes that if an element doesn't add anything to the experience, it should be removed entirely. "Milq's aesthetics are inspired by modern art galleries and design museums where the curated artifacts breathe and shine in all their glory against a pure white background," he explains.
Zalum's search for a fresh approach to design was in fact part of the impetus for his move away from Lebanon. "I was sick of designing for the sake of aesthetics." He found the answer in New York: "SVA's 'Design as Entrepreneur' M.A. degree is tailored for creative minds that want to create and launch original products that solve a certain problem."
The young designer's creative mind was first nurtured at LAU, which he graduated from in 2005. "I chose LAU because of the great curriculum and faculty," says Zalum "Being part of the great melting pot of teachers and students was eye opening and inspirational; and Nathalie Fallaha (former instructor at LAU and a successful designer today) changed my life. I actually moved from the Byblos to the Beirut campus to study under her."