LAU jazzes it up on International Jazz Day
On the occasion of International Jazz Day on April 30th Assistant Professor Martin Loyato will discuss the role and evolution of jazz as an increasingly global style of music and challenge us to re-think the binary debates about jazz.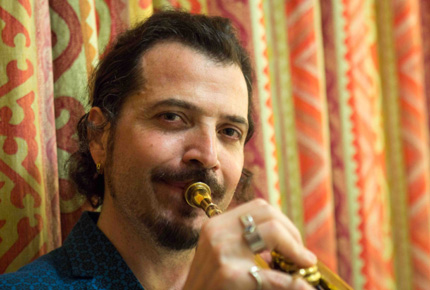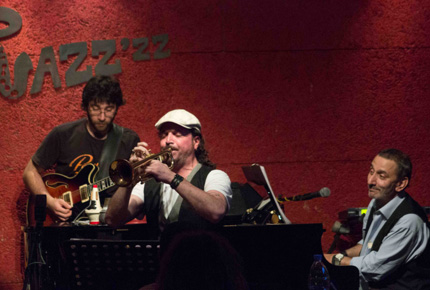 Its lively swing is unmistakably familiar, its pioneers are historical heavyweights, and its influence has left a mark on musicians from all genres: jazz is an undeniable musical cornerstone in today's world. Born out of the African-American experience in the Southern U.S., it fuses elements from African and European music to form a composite language of its own. In honor of jazz's unique role in uniting people and promoting intercultural dialogue across the globe, UNESCO has proclaimed April 30th as International Jazz Day.
Despite its widespread recognition and 'recognisability', does jazz have a consistent identity? What is jazz? These are questions that Martin Loyato, trumpeter, composer and assistant professor in LAU's Department of Communication Arts, will address in his conference marking International Jazz Day. The defining characteristics of jazz have been debated since the 1920s, with traditionalists defending its bebop and blues origins and avant-gardists open to incorporating newer trends. "Jazz has its own language", says Loyato, and "it's one that's always going forward." Loyato encourages people to reconsider the debate about jazz, and to see it instead for what it is today, a musical form that pushed boundaries and went global. Grounded in improvisation, jazz was meant to be an enduring form of creative expression capable of adapting to the times, he opines.
Originally from Argentina and New York, Loyato is inspired by musical traditions from around the world and finds a way of incorporating them into his compositions. While in Beirut, he's had the opportunity to further explore links between jazz and traditional Arab music, and regularly plays with Lebanese musician and composer Ziad Rahbani. Such a diverse musical background can be heard in Loyato's album 'Syncretism', acclaimed for its impressive range of styles from tango to experimental electronic sounds.
In his conference, Loyato will be sharing insights also as a practitioner of jazz. Beyond musical theory, jazz carries an inherent social value that he wishes to impart onto his students. "In a jazz ensemble, you have to know when to lead, when to follow, how to listen and respect what's really going on around you. Playing jazz is a very democratic process", he asserts. Like a democracy, each player's individuality is responsible for enhancing the overall quality of the group sound, he says.
International Jazz Day will gather communities, artists, academics, and enthusiasts all over the world in celebration of the roots, impact and future of jazz. Renowned trombonist J.J. Johnson once noted, "Jazz is restless. It won't stay put and it never will." Join us at LAU to find out where jazz is headed in our day, and get ready for a musical surprise!
For more information, see the event details here.