LAU makes history again
LAU becomes the first American university in the region to issue tax-exempt bonds, sold within the first 120 minutes placed on the market.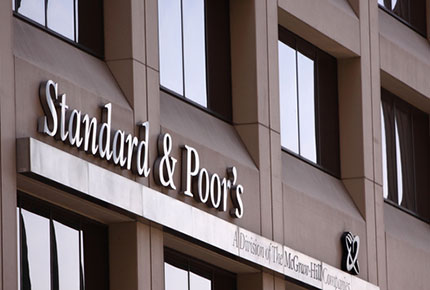 LAU made history last month when it became the first American higher education institution in the Middle East, and whose operation is completely outside the continental U.S., to issue tax-exempt bonds, all of which were sold on the New York municipal bond markets within two hours.
On August 7, the university issued $15 million in tax-exempt bonds, with a yield of 3.3 percent, and $2.5 million in taxable bonds, with a yield of 4 percent. The bonds were issued through The New York conduit issuer, Build NYC, while the underwriter was Wells Fargo. The five-year bonds mature in August 2018.
"This is a very important milestone in the history of LAU," said Dr. Joseph G. Jabbra, LAU president. "We wanted LAU to not only have a physical presence in the U.S., but a robust financial presence there too."
He added: "LAU is an entrepreneurial university, taking bold but calculated decisions where others continue to be cautious. With these bonds we have succeeded in ascending a summit that many other universities in the region have yet to attempt."
Despite the political volatility of Lebanon, Standard & Poor's gave LAU a credit rating of AA-, indicating the university has a very strong capacity to meet its financial commitments.
"The rating is a testimony to the depth of investor faith in the LAU brand, and speaks directly to the operational and financial strength of the university," said Dr. Cedar Mansour, LAU vice president, general counsel and special assistant to the president. "Since its beginnings as the first school for girls in the Ottoman Empire, LAU has always pioneered change and innovation."
LAU Vice President for Finance and Chief Financial Officer Emile Lamah, said: "What makes the issuance of these bonds so significant is that the U.S. financial market has indicated LAU is an institution with the same features, strengths and reliability as institutions operating in the U.S."
The move comes just weeks ahead of another historic milestone for the university: LAU will be inaugurating its New York Headquarters and Academic Center in the heart of Manhattan, on September 13. The Center will offer courses in such areas as Islamic banking and finance, gender studies in the Arab world, peace education, and Arabic language.
In February 2008, LAU became the first American university in the Middle East to successfully issue bonds. At that time, it issued $75 million in taxable bonds, all of which were settled in the same month.