LAU trailblazing with natural bodybuilding team
Three LAU students to take part in the Worlds Las Vegas competition as the first varsity bodybuilding team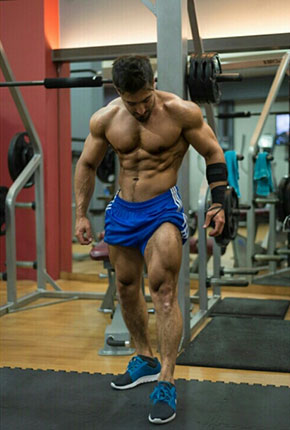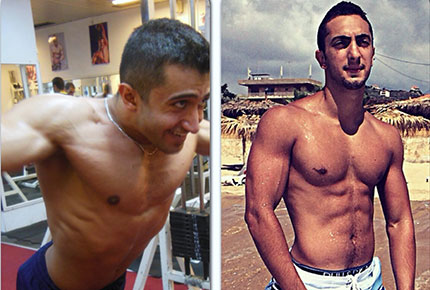 The hopes of LAU will be firmly pinned on three of its students this summer when they take to a podium in Las Vegas to showcase their physiques. Feras Obeid, Jamal Bachache and Nouri Kaaki will be traveling to Nevada in August to participate in the World Beauty Fitness & Fashion's (WBFF) Worlds Las Vegas competition.
"I have been focused on entering this competition for over a year now. This is what has kept me going and motivated and able to follow the very strict regimen required of natural bodybuilders," explains team captain Feras Obeid. "I am delighted that the university decided to sponsor us. This is the first varsity bodybuilding team in the world," he enthuses. Obeid first pitched the idea to the university a year ago.
"Feras has been very dedicated and that shows in his training. This encouraged me to support his plan to establish a varsity bodybuilding team and send them to Vegas," said LAU Beirut Athletics Director Sami Garabedian. "LAU has always been at the forefront of colligate athletics. Doing something different, something people haven't even heard of, such as natural bodybuilding, and gaining exposure for the university in this way is not a bad thing. It's worth taking a risk on something that may not only end up being good for LAU but also for Lebanon."
Obeid met fellow teammate Jamal Bachache at the university gym where he works out. "We have a real chance of winning a top spot in Vegas," beamed Bachache enthusiastically. "I like the form of a bodybuilder and I have been dedicated to developing my muscles. Bodybuilding has become a part of me." Bachache, who will graduate with a degree in business management next year, was already into athletics before dedicating his time to bodybuilding. "I'm a keen horseback rider and scuba diver. I also used to practice muay thai, but had to give it up in order to commit to muscle building. I only eat home-cooked food and I train twice a day."
While Bachache's long-term goals involve working in his family business, continuing to body-build while reintegrating other sports and possibly opening a gym, Obeid is keen to make a lucrative career out of bodybuilding.
"I chose the competition in Vegas because it is the only one in the world that promotes itself as a forum for natural bodybuilding, meaning steroids are completely out and it focuses on modeling," explains the would-be model. "The real prizes are the sponsorship opportunities and contracts, and that's why the three of us will be staying in Vegas for a few days after to explore opportunities."
Obeid hopes to stay on at LAU after graduating this summer with a degree in Banking and Finance. "I am a fitness instructor, with a professional qualification from LAU's Continuing Education Program. I train with a lot of students and hope to continue working with the LAU athletics department next year, building on our success in Vegas."
Garabedian certainly has faith in the team's ability to do LAU proud at the competition. "They will be exposed to many professional bodybuilders and fitness models and return with a lot of experience. This will be valuable for LAU and to help kick start our new varsity natural bodybuilding team."