LAU's intensive Arabic program to expand
In pictures — With another record-breaking year of participation, the SINARC program sees expansion on the horizon to keep up with demand.
In pictures —
For over a decade, LAU's Summer Institute for Intensive Arabic and Culture has been welcoming droves of students from around the world each summer and fall, to take part in a leading Arabic-language training program in the Middle East.
With a record number of 164 participants this summer, over 50 more than last summer, this quickly growing program will expand to offer spring courses for the first time next year.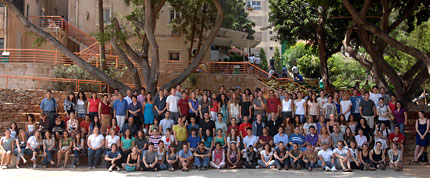 "The program has gotten more popular," says Dr. Mimi Jeha, SINARC director. "Students go back and their professors are impressed with the progress they've made, so they send more students the following year," she explains.
"Arabic became very relevant, very quickly," says Brian Kelly, a 24-year-old graduate student from Princeton University in New Jersey, who notes a surge of interest among Americans to learn Arabic in recent years.
Like many of the other SINARC students, Kelly says he plans to put his Arabic skills to use in the future, while working for an international, non-governmental or governmental organization.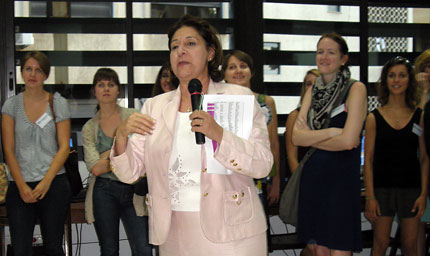 Jeha welcomes summer students during their orientation.
The summer program this year lasted from June 28-August 6 and offered four different levels of Arabic.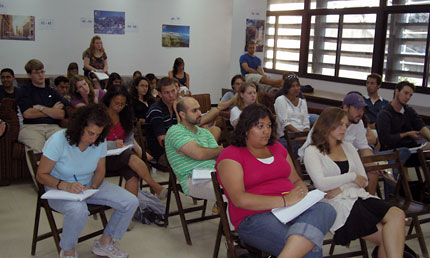 "I really feel like I picked up a lot in the six weeks we've been here," says Alia Khalfan, a 22-year-old recent graduate from New York.
Khalfan, whose parents are from Oman, says she was taught to read and write Arabic as a child, but spoke only English at home and took advantage of the LAU program to practice speaking and pronunciation.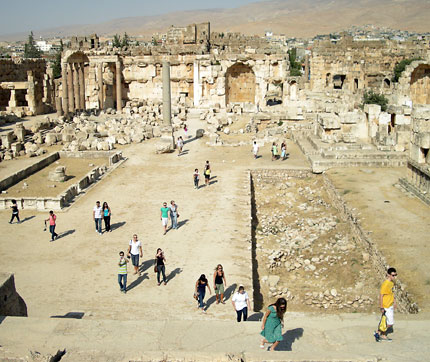 Summer students supplement their six weeks of courses, that include three hours of standard Arabic and one hour of Lebanese dialect each day, with weekly trips, guest lectures and social activities.
This summer, students visited most of the country's tourist attractions including the Baalbeck temple ruins (pictured above), a Ksara vineyard, as well as the towns of Sidon, Byblos, Tyre, Tripoli, Beiteddine, and Deir al-Qamar.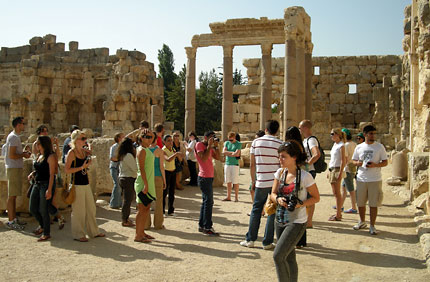 "It's good to see people still using the ancient ruins for holding concerts and cultural events," says Will De'Athe-Morris, a 22-year-old SINARC student from the United Kingdom.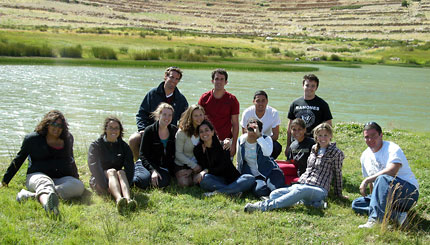 A group of SINARC students during a trip to the Cedars. "You have a flawed understanding of Lebanon if you don't leave Beirut," Kelly says.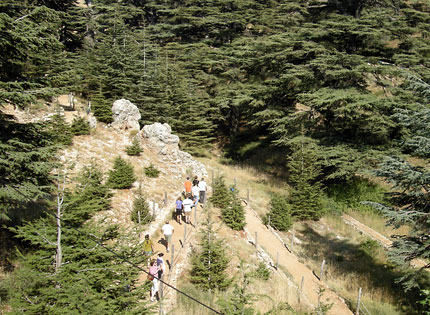 Students hike through the Cedar mountains.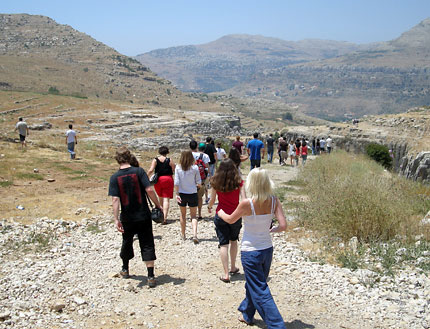 Students on a hike through the Qadisha Valley in North Lebanon.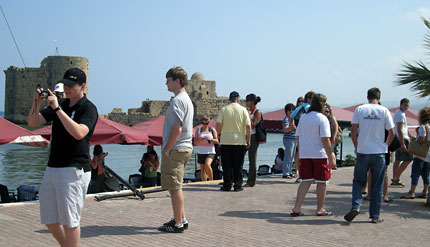 The participants revel in Sidon's sea castle built by the Crusaders. "The trips were definitely the most valuable part of the program," says Erin Rogers, a 21-year-old Ohio State University student.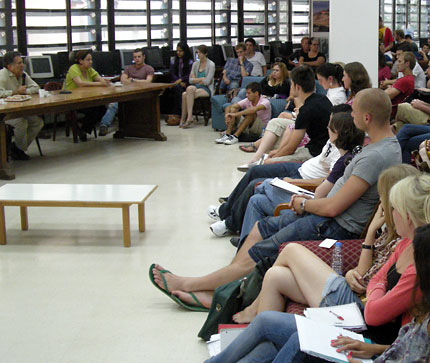 Dr. Fawwaz Traboulsi, a political scientist, was one of the guest lecturers this summer. He talked about the state of Lebanese affairs.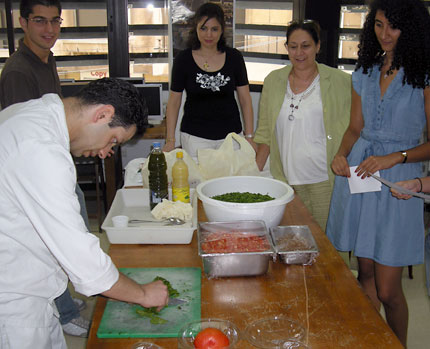 Dedicated to offering students more than simply language courses, the program finds creative ways to familiarize participants to the local culture, such as teaching how to make tabouleh or offering dabke lessons.
 
The 15-week fall program, with its intermediate and advanced levels, will run from September 6-December 10. Dates for the spring program, which will likely offer the same course levels as fall, have yet to be set. Visit the SINARC program's website to learn more.