Lebanon's pharmacy students raise diabetes awareness
LAU student association takes part in international campaign and holds its first event across the country.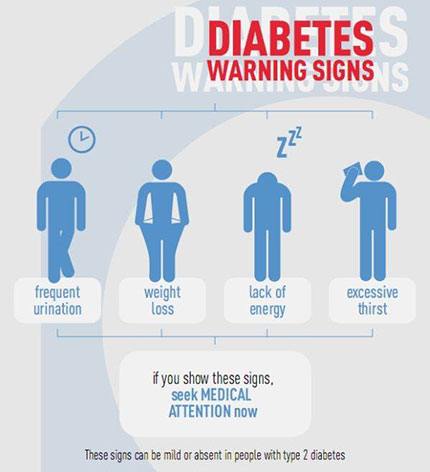 The Lebanese Pharmacy Students' Association (LPSA) recently registered as a non-profit Lebanese association and enlisted its first cohort of pharmacy students as members. Today (November 14), LPSA is proudly holding its first event, in honor of World Diabetes Day.
"We established the NGO to give pharmacy students opportunities to volunteer in various medical areas, and our first event is an awareness raising campaign," explains LPSA founder and LAU pharmacy student Diana Tamer.
The campaign — developed by the International Diabetes Federation (IDF) —includes a social media dimension and direct interaction with Lebanese citizens. LPSA students will start their day eating a healthy breakfast together and taking selfies. "It's part of the international 'go blue for breakfast campaign', so we will all be wearing blue under our lab coats and showing how a healthy diet can prevent type 2 diabetes," says Tamer.
"We will be raising awareness by posting pictures to the IDF campaign site and to our Facebook page and Instagram album and by offering free glucose tests to shoppers at supermarkets," she continues. More than 40 LPSA members have volunteered to staff one of four supermarkets this evening between 6 and 8 p.m. to run the tests.
"Roche has provided us with blood glucose meters, and the process is very simple. A little pin prick and we can tell people if they are at risk of diabetes," explains Tamer, adding that she and her colleagues will also be informing shoppers of ways to avoid and manage diabetes symptoms.
Tamer graduated with a Bachelor's in Pharmacy from LAU last year and is now pursuing a doctoral degree. "At least one Pharm.D. student will be present at each location to supervise and mentor the undergraduate students during the campaign," she says. It's all part of the association's goals of enabling development through exchange of experience and knowledge."
Students from all five of Lebanon's pharmacy schools are invited to join the LPSA, which was founded with the generous support of LAU. "I pitched the idea to the school and the faculty and board supported the initiative and assigned an advisor and legal team who helped us establish the association," explains Tamer, adding that "while LAU enabled the establishment of the association, its mission from the outset has been to unite all pharmacy students across the country."
Membership in the LPSA automatically comes with membership in the International Pharmaceutical Students Federation. The association's many initiatives under development include an internship exchange program through the international federation.
Another area of focus for LPSA in the coming year is an educational campaign to combat addiction in Lebanon. "LPSA members will be receiving training from the Lamsa addiction center and we in turn will be visiting both public and private schools to educate and raise awareness among school students," enthuses Tamer, whose experience includes conducting school workshops about human trafficking. "Learning from each other and working together as pharmacy students is very beneficial for us and for our country."
Want to learn more about diabetes and be tested to see if you are at risk? LPSA volunteers will be at Spinneys in Byblos, Dbayeh and Hazmieh, Carrefour in Hazmieh and Metro Mall in Nabatiye this evening between 6 and 8 p.m. to test shoppers' glucose levels.