Major theater production brings fathers to tears
In pictures — LAU's spring major theater production about influential writer Franz Kafka hit the stage last week, with performances continuing till May 16.
In pictures —
LAU's spring major theater production, Kafka, His Father, the Boss, the Wolf, and the Pigs, was launched on May 8 at LAU Beirut's Irwin Hall Theatre.
The production contrasts the nature of a letter written by Bohemian/Czech writer Franz Kafka in which he laments the harsh, belittling attitude of his father, Hermann Kafka, a prosperous merchant in Prague, to whom the letter is addressed, with several draft letters written with a more resentful tone that accuse his father of offering him nothing but blame and criticism.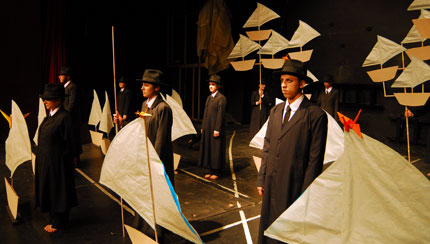 "I wonder if I choose the plays, or if the plays find me," says Dr. Lina Abyad, the play's director and an LAU assistant professor of theater, after being asked why she chose Kafka. She says that, at one point, all theater artists will eventually confront Kafka who is regarded as one of the most influential writers of his time.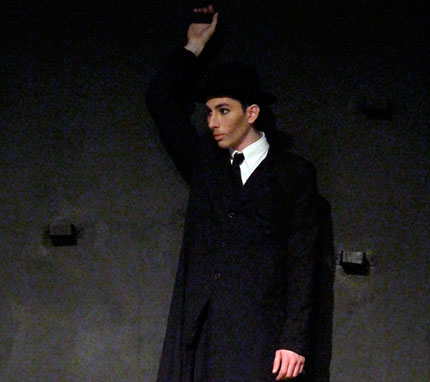 Kafka presented an opportunity to move away from social and political problems, or issues related to the Arab world, which Abyad says she frequently deals with in theater productions.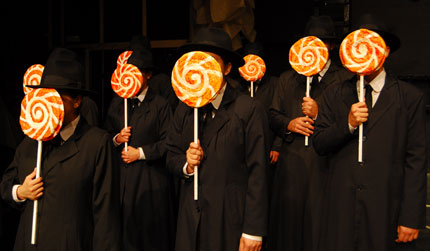 Kafka was represented by many actors all dressed alike. In one of the draft letters, Kafka writes that his father never gave him candy, represented by the enormous lollipops covering the actors' faces, perhaps to hide Kafka's guilt and shame.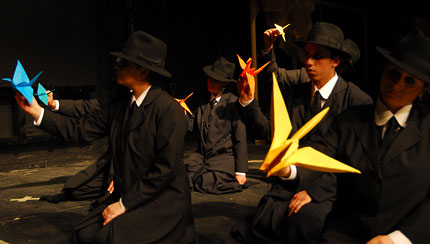 "The visuals are just as important as the texts," Abyad says as she explains how the props and lighting help deliver Kafka's message.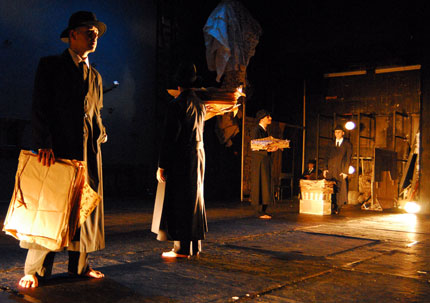 Abyad says many people were surprised to find humor in the play, considering Kafka's reputation as a deep, serious-toned writer. "I wanted to show that Kafka is also funny and surreal," she explains.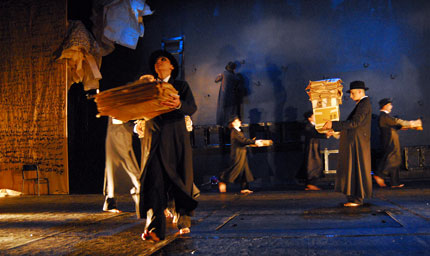 The play has had a deep impact on many audience members. A father of an actress from the play was in tears after watching the performance. He told Abyad that the play described the relationship with his children.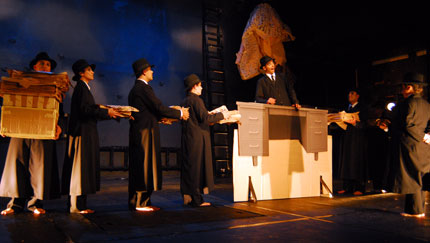 "Many people have come up to me to say 'this is exactly what is happening to me,'" Abyad says. "They were very moved."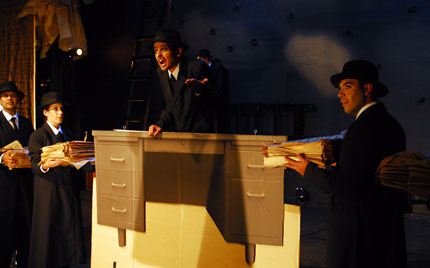 The letter was written when Kafka was 36 years old and was apparently never delivered. It was first translated into English from German and published in 1966 titled Letter to his Father. In 2008, a new English translation was published under the title Dearest Father. Abyad and Rachid Al Daif translated the texts to Arabic for the purposes of the play.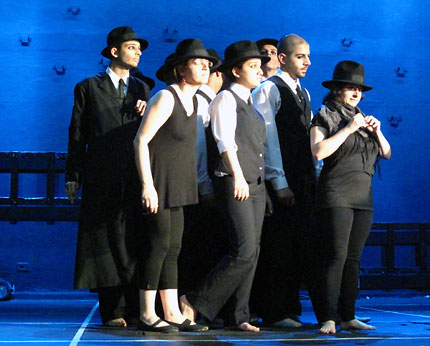 The theater production is organized by LAU's Department of Communication Arts. Two performances have already taken place on May 8 and 9, with another four scheduled for May 13, 14, 15 and 16 at 8:30 p.m. Tickets costing LL10,000 and LL15,000 can be found at the Gulbenkian Theatre's ticket booth, Beirut campus. For more information, please contact: 00961-1-786464 / 00961-3-791314 ext. 1172.