Member of LAU's Board of Trustees honored by the Carnegie Corporation of New York
Distinguished leader in higher education policy and internationally renowned scholar in linguistics Joseph Aoun announced as the recipient of the prestigious Academic Leadership Award.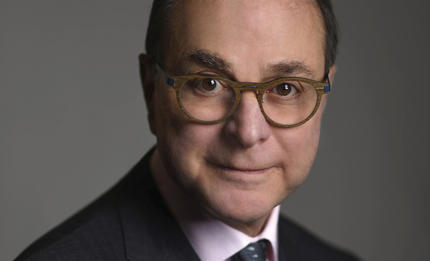 Member of LAU's Board of Trustees and President of Northeastern University, Massachusetts, Joseph Aoun was recently declared a recipient of the prestigious Academic Leadership Award of the Carnegie Corporation of New York. The award, bestowed on only seven exceptional American college and university presidents, consists of $500,000 in support of each winner's academic initiatives.
The Academic Leadership Award recognizes educators who, in addition to fulfilling their administrative and managerial roles with dedication and creativity, demonstrate vision and an outstanding commitment to excellence in undergraduate education, the liberal arts, equal opportunity, the development of major interdisciplinary programs, international engagement, and the promotion of strong ties between their institutions and their local communities.
President Aoun began his tenure at Northeastern University in 2006. Since, his priorities have been to globalize higher education, promote use-inspired research, and advance experiential learning and innovation in higher education.
He has remarkably transformed the institution, adding at least 140 undergraduate and graduate areas of study, recruiting more than 600 tenured and tenure-track faculty, and increasing research grants by nearly 300 percent. Initiatives he has introduced provide students with real-world experiential learning opportunities, among which a global co-op program, interdisciplinary research, and study abroad and service programs, with a network of 3,300 corporate and NGO partners in 136 countries and seven continents.
Aoun received his Ph.D. in linguistics and philosophy from the Massachusetts Institute of Technology and advanced degrees from the University of Paris VIII and Saint Joseph University, Beirut, Lebanon. He was named a Chevalier de l'Ordre des Palmes Académiques by the French government, and in 2011 received the Robert A. Muh Award from MIT's School of Humanities, Arts, and Social Sciences. He is a fellow of the American Association for the Advancement of Science (AAAS); a member of the American Academy of Arts and Sciences; and the immediate past chairperson of the American Council on Education (ACE).
In a recent address to members of Northeastern University, President Aoun urged students, faculty and staff to put their differences aside, and to recognize that "our community's aspiration to be a model of reason and global perspective is rejected by some people … I know from personal experience that bigotry and hatred pose a very real threat. I come from a part of the world that saw its pluralistic society torn apart by a war between religions and identities. I learned that, when unopposed, hatred is a whirlwind that engulfs civilized norms and human lives."
Established in 2005, the Academic Leadership Award of the Carnegie Corporation of New York reflects the conviction of Andrew Carnegie, the Corporation's philanthropic founder, that education and knowledge are fundamental to strengthening democracy and creating a vibrant civil society.
On receiving the news, LAU President Joseph G. Jabbra said, "I am so absolutely delighted that a close Lebanese American friend and president of a leading and prestigious institution in the United States, Northeastern University, was recognized as an undisputable leader in American Higher Education by the prestigious Carnegie Corporation of New York. Our LAU family salutes you with pride, Dr. Aoun, and congratulates you on this signal and rewarding award."