Pharmacy students say no to drug abuse
In pictures — On the occasion of Pharmacy Day, students erected a simulation night club free of drugs and alcohol, at LAU Byblos.
In pictures —
LAU's Pharmacy School in collaboration with the No Apathy Pharmacy and Health Awareness Student Society (NAPHASS) club invited students to party inside a simulation night club free of drugs and alcohol, at LAU Byblos April 23, to discourage drug use on the occasion of Pharmacy Day. After taking shots of orange juice and dancing dabke under a disco ball, students sat down with representatives from the Oum el Nour Rehabilitation and Drug Prevention Center for a discussion on how to deal with drug abusers.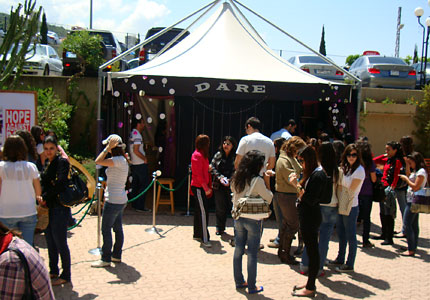 The night club was designed by five LAU interior design students taught by Dr. Rachid Chamoun, director of LAU's Urban Planning Institute: Stephanie Atamian, Cynthia Hamamji, Rouba Mouawad, Audrey Asly, and Diane Chaoui. They competed against two other groups for the winning design.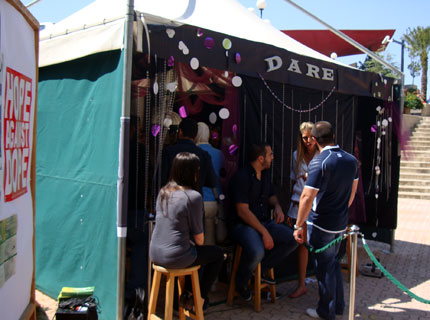 Dr. Aline Saad, clinical assistant professor who chose the winning design, says the project attempts to show students that they can still have fun at night clubs without drinking or using drugs. "We dare to say no to drugs," she says.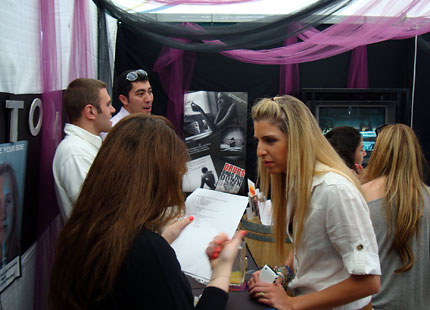 Visitors to the night club answered trivia questions about the effects of drugs to win a free, non-alcoholic drink.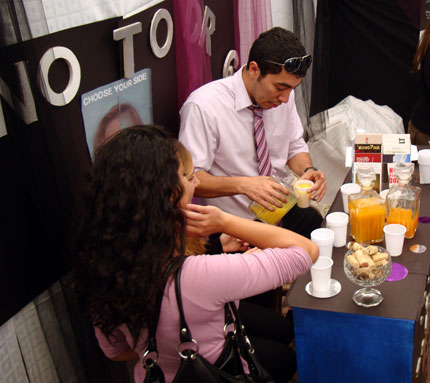 Pharmacy student Ibrahim Bob Choucair was the bartender in the club.
Anti-drug pamphlets were distributed to visitors.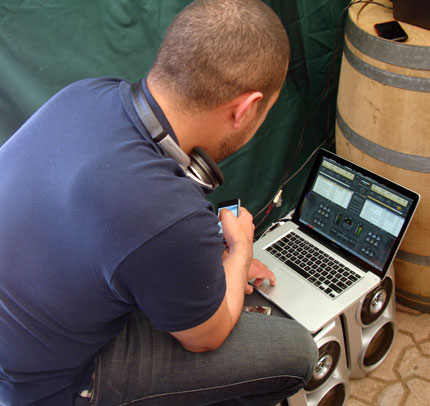 Dr. Rabih Dabliz, faculty member at the School of Pharmacy, was the DJ at the event. He kept the beats booming loud inside the club, though the music could be heard throughout the campus.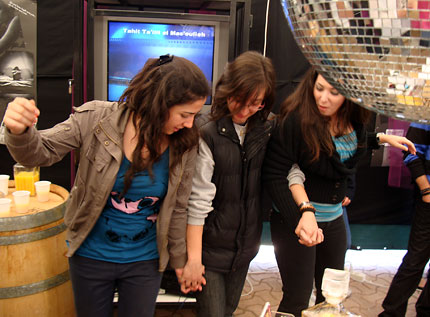 Students assemble into a dabke circle.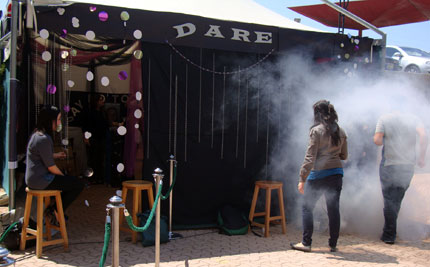 The music and smoke machine attracted dozens of students to the night club.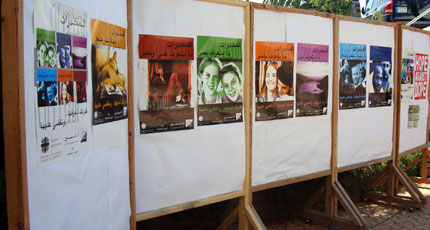 Oum el Nour lent organizers dozens of drug-awareness posters and pamphlets to display and distribute outside the night club.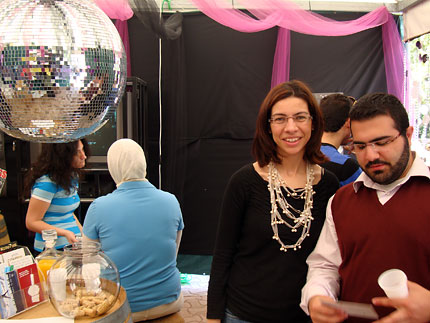 Saad (wearing black) says the event took about a week of preparation. Many of the materials to decorate the night club were rented.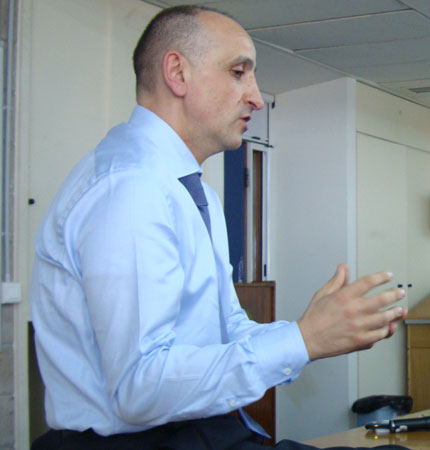 After the fun activities, Nady Sfeir, the director of Training and Prevention Project Development at Oum el Nour, spoke with pharmacy students about what they should expect in their professional futures dealing with drug abusers.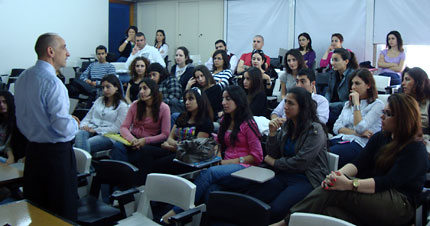 He explained that the most effective method of spreading caution regarding drug use was through their efforts as youths reaching out to other youths. "It is a lot more effective than someone like me giving students a lecture," he said.