Reunion and homecoming events reconnect alumni with old friends
In pictures — The four-day program included a dinner, all-class reunions on both campuses, and a brunch.
In pictures —
Different generations of LAU alumni came back to their alma mater and reconnected with old friends and professors during the 2010 Alumni Reunion and Homecoming events organized by the Alumni Relations Office from July 14-17 on and off both campuses.
The four-day program was full of entertainment and networking for the over 800 alumni, and their families and friends, who attended the different events, including a dinner, all-class reunions on both campuses, and an all-class homecoming brunch.

Alumni dinner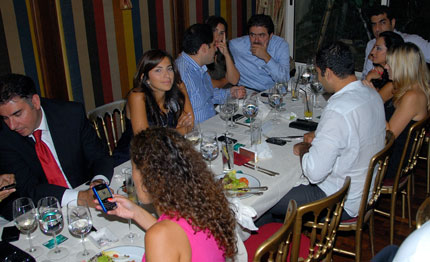 During the first event, alumni enjoyed dinner with their families and friends on July 14 at le Particulier Restaurant in Sodeco, Beirut.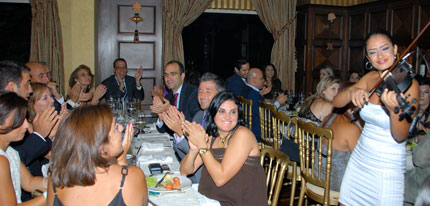 A live violin performance entertains attendees.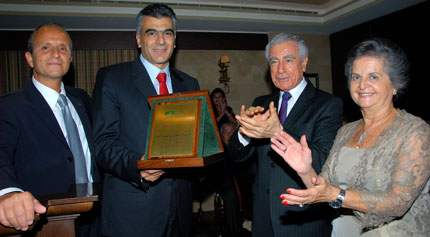 During the dinner, H.E. Dr. Selim El Sayegh (2nd from left), Lebanese Minister of Social Affairs who is an LAU graduate ('83), was granted with the Alumni Achievement Award for his significant achievements in his professional life. From left: Abdallah Al Khal, director of the LAU Alumni Relations Office; LAU President Dr. Joseph Jabbra; and Alumni Association Board President Leila Saleeby Dagher.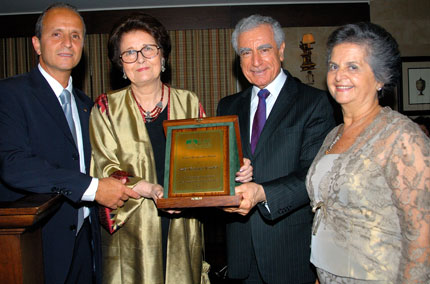 LAU alumna ('56) Emily Abi Rashed Nasrallah (2nd from left) — a novelist, teacher, and women's rights activist — receives the Alumni Recognition Award for her outstanding contribution to the community and to her alma mater.
Read more about the 2010 alumni awards recipients.

All-class reunion (Byblos)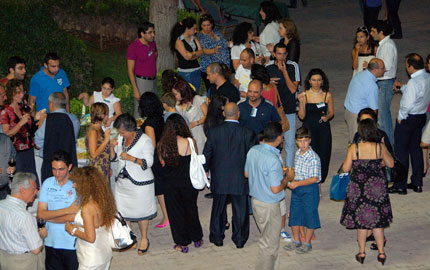 Louaize, Amchit and Byblos graduates gathered at the Byblos campus on July 15 for the all-class reunion.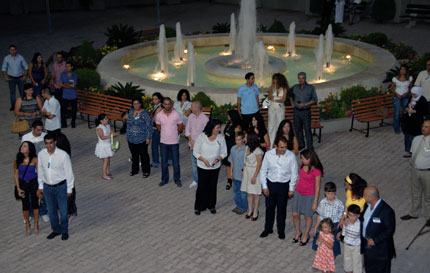 Attendees get together around the fountain.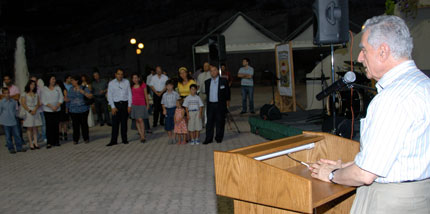 During the reunion, Dr. Joseph Jabbra presented LAU's latest achievements. Specifically, he talked about the new schools of Medicine and Nursing and the NEASC accreditation LAU earned recently. "But what is really important about this institution is its spirit," which includes a "commitment to academic excellence and excellence in everything we do," the notion of service, and inclusiveness, said Jabbra.
Referring to the third component, Jabbra explained: "It doesn't really matter who you are, it doesn't really matter from where you come from, it doesn't really matter what your religion is, what your political stripe is, what socio-economic status you happen to have. As long as you are qualified and you are willing to work very hard and to earn an education … we welcome you with open arms."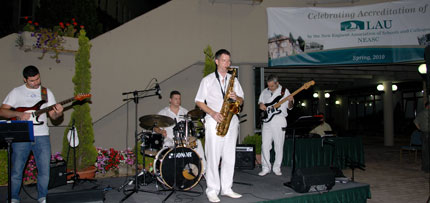 During the outdoor cocktail reception, attendees enjoyed a live concert by "Chill" jazz band, featuring performances by Thomas Hornig (saxophone), Elie Chemaly (bass), Wissam Sawaya (drums), and Alain Oueijan (guitar).

All-class reunion (Beirut)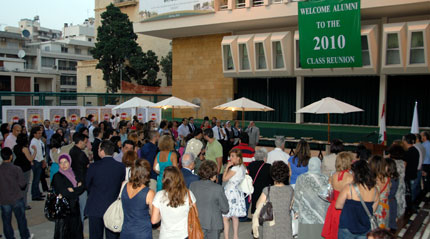 On July 16, it was the turn of Beirut and Sidon graduates to come back to the Beirut campus for the all-class reunion.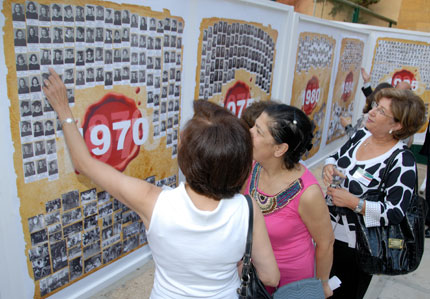 It was the first time Dr. Hana Itani, who graduated from LAU in 1999 with a B.S. in Biology, was attending the reunion. She came from the United States — where she had earned her Ph.D. in Molecular Biology in 2008 from the University of Iowa — to attend the Summer School on Biomedical Informatics held at LAU earlier this month. The reunion gave her the opportunity to "meet again with friends, to see what they are up to, and to connect with them."
She adds: "LAU has been a home for me. It has provided me with opportunities and ambition. All the faculty that were my undergraduate mentors were the ones who encouraged me to be what I'm today."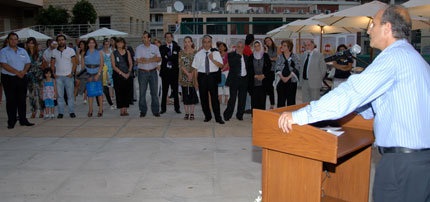 In his address, Abdallah Al Khal, director of Alumni Relations, said: "The Alumni Association Board, with the help and support of over 30 chapters around the world, has been very active in comprising a network which is well-valued and that can be extremely beneficial for all."
He added: "The Alumni Relations Office has also been keen on providing alumni with continuous educational opportunities. Several lectures were organized throughout the year on topics as different as marketing for non-marketers, emotional intelligence, body language and so on."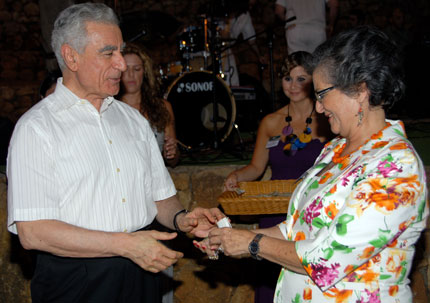 This year, jubilee pins were distributed during both the Beirut and Byblos reunions to the classes of 2005, '00, '95, '90, '85, '80, '75, '70, '65 and '60 for their respective graduation anniversaries.
Layla Saleeby Dagher (pictured above), president of the Alumni Association Board, celebrated her 50th graduation anniversary.
In her address during the Beirut reunion, she said: "Today, when I was searching my papers, I found coincidentally a poem that I saw was very much related to this event. It says (translated from Arabic): "My age is measured according to my soul and not in the years I live. I'll mock tomorrow the age of 90. … My age is approaching 70, but my soul is still stable at the age of 20."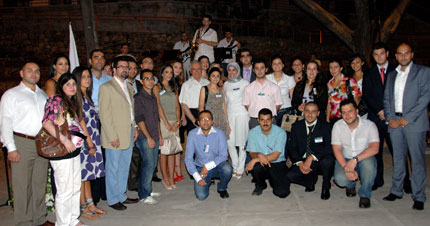 Dr. Jabbra with a group of alumni at the Beirut reunion.

All-class homecoming brunch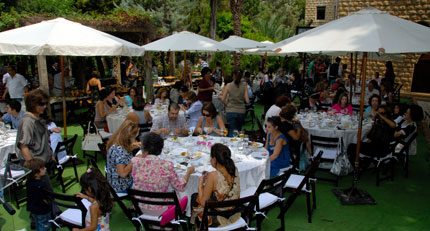 On July 17, alumni enjoyed the warm summer morning on the Beirut campus, during the all-class homecoming brunch.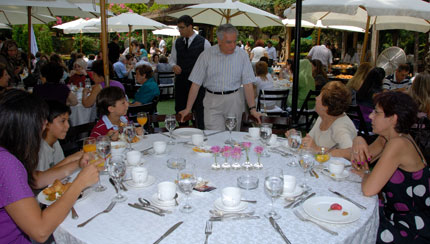 Dr. Jabbra chats with alumni during the get-together.