Sixth LAU Arabic language summer school enjoys record participation
Over 100 international students have traveled to Lebanon to study Arabic and Lebanese dialect in LAU's SINARC program.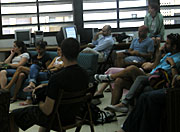 A group of the 112 SINARC participants during an Arabic language session.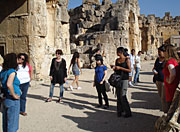 SINARC students during a guided tour in Baalbeck temple ruins.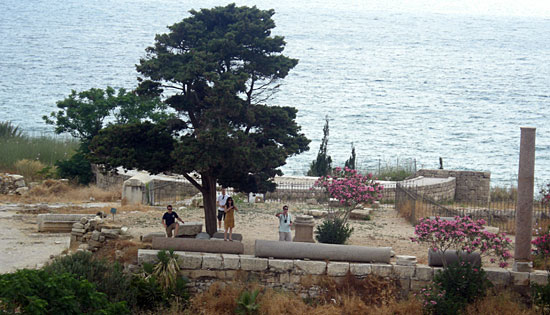 SINARC students visited archeological sites in Byblos during their first weekend.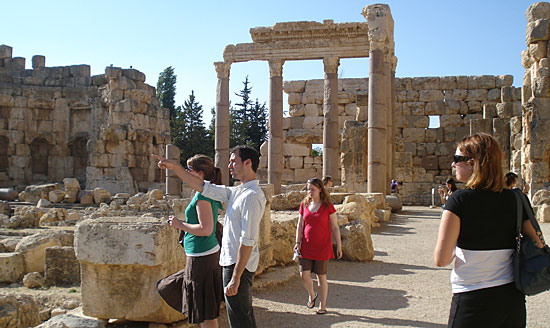 Students admire the ancient ruins in Baalbeck during a field trip offered by SINARC.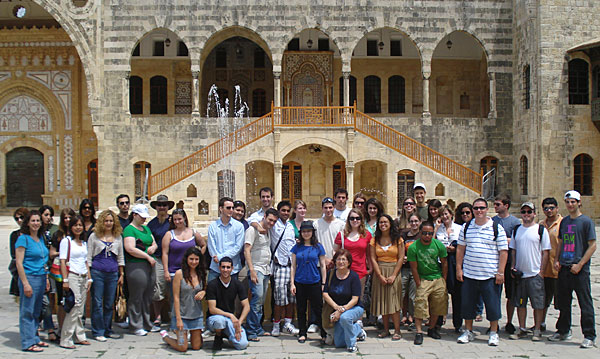 One of the two groups of SINARC students during their visit of the Beiteddine Palace in Chouf.
Click on any photo above to view all five images
Over 100 international students have traveled to Lebanon to study Arabic and Lebanese dialect in LAU's increasingly popular annual six-week Summer Institute for Intensive Arabic Language and Culture.

New friends, seasoned language teachers, a well-structured program, trips all over Lebanon and, simply, "lots of fun," is what American Jamie Kozscek, 26, found in SINARC where she started intensive Lebanese dialect classes on June 22.

The program, which will last until July 31, is based at the Beirut campus for its sixth year and has attracted 112 students from around the world including Canada, the United States, South America and Europe. "We have a record participation this year," says Dr. Mimi Jeha, the director of SINARC.

"We usually accept around this number of students, but due to the political instability [in the past few years] people were afraid to come. But this year they are all here," she explains. Because of the large group of students, the organizers had to open a new section for the first two levels, beginner and intermediate.

Kozscek, who has an undergraduate degree in Middle Eastern studies from Florida State University, says she chose SINARC because it offered her the added pluses of an intensive dialect course that she couldn't find in any other program, in addition to trips around Lebanon and many opportunities to meet new people.

"Everybody is really warm and attentive. The organizers made it great and it all came together very nicely. We came to know each other. We just feel like a family," Kozscek says.

British student Colunb Strack, 24, studies political science at the University of Aberdeen, in Scotland. He is happy with SINARC as well. "I have been in a similar program in Jordan last year," he says. "That was great, but I like this one more. It is more structured."

An intensive program, SINARC gives students 20 hours per week of literary Arabic and five hours of Lebanese dialect. In addition, the students spend their afternoons with experts learning about current issues of the region, such as the Arab-Israeli conflict, Lebanese history and regional politics.

According to Jeha, most of the students already have a background in Arabic language, since they are either of Arab origin or graduates of Middle Eastern studies programs in their countries.

However, their hunger for learning is constant and Jeha says they also want to experience more of life in Lebanon. As such, Jeha is looking for ways to further develop the program by adding, for example, Lebanese cuisine lessons.

These additions might be implemented in the fall program, which is to take place from September 7 to December 11. The program will be offered at intermediate and advanced levels, with two special courses available on Arabic writing skills and the challenges of the Middle East in the 21st century.