Strengthening tourism through knowledge sharing
LAU hosts major event dedicated to strengthening the hospitality industry in Lebanon centered around the Umaayyad Route project.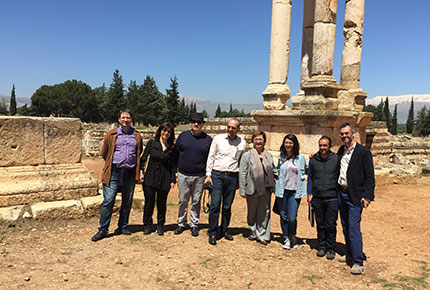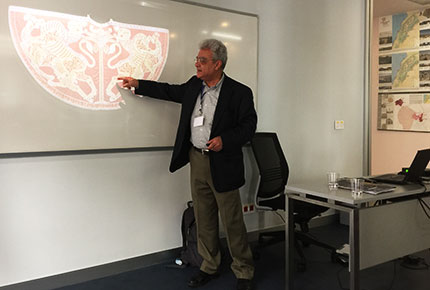 LAU's Executive Center in Solidere played host on April 24 to presentations and workshops aimed at strengthening product development and destination management within the hospitality industry.
"We welcomed over sixty professionals and academicians in the fields of tourism, hospitality, archeology and media," says Rachid Chamoun, director of the university's Urban Planning Institute, which sponsored the event in partnership with the Safadi Foundation and the Municipality of Byblos.
"The coming together of such diverse professionals really created a sense of ownership around the Umayyad Route project," Chamoun adds, referring to a four-year ENPI-funded project in which partners from seven Mediterranean countries have been working together to implement an integrated strategy for the enhancement of cultural tourism.
Dean of the School of Architecture and Design Elie Haddad kick-started the day by highlighting the significance of the Umayyad Route in paving the way to the creation of a cultural tourism venue between east and west. Abdallah Kahil, director of the Institute of Islamic Art and Architecture at LAU then outlined the itinerary developed for the Umayyad Route in Lebanon.
Among those who gave presentations before the afternoon workshops was School of Business Professor and specialist in hospitality and marketing Rania El Haddad Chamelian, who spoke about best practices in cultural tourism product development and destination management in Lebanon.
"In addition to knowledge sharing, one of the goals of the day was to define the roles that stakeholders in the tourism supply chain will play in the Umayyad Route and mobilize them to promote it," explains Chamoun, and shares his excitement about another significant development that took place the same day as the event at the Executive Center, namely, the approval of the implementation of the Umayyad museum in Anjar. "Our partners, the Municipalities of Byblos and Anjar, have committed to the development of the museum, which is currently underway. It will underpin and launch the cultural itinerary and the promotion of thematic tourism packages."
The marketing of such packages, as well as the evaluation of their success, were among the topics addressed in workshops: "Each working group focused on a different topic of significance to the implementation of the Umayyad Route in Lebanon. The exchange of expertise and ideas is invaluable to the success of the project, and resulted in an interactive discussion towards the constitution of a tangible and intangible cultural tourism strategy for Lebanon."
The following day, the experts and partners who had flown in participate in the workshops were treated to a walk through part of the Ummayad Route in Lebanon. "The route includes Anjar and Baalbek, as the main cities with Umayyad vestige, as well as important historical port-cities such as Tripoli, Byblos, Beirut, Saida and Tyre. It also passes through other towns and villages who are highlighted for there natural and environmental wealth," enthuses Chamoun.