Teaching Our Teachers
LAU leads the initiative to bolster quality and innovation in teacher professional development.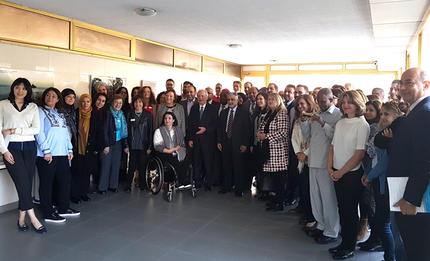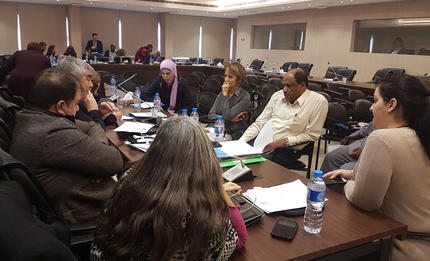 "We need good research that can inform practice and policy making, and we need networks, dialogue, reflective educators and institutions providing professional development," said Maha Shuayb, director of the Centre for Lebanese Studies at LAU (CLS), at the end of a two-day conference about teacher professional development held at UNESCO earlier this month.
"I hope we can have a more structured conversation about teacher education, and to be more open to self reflect and collaborate to improve our practice," continued Shuayb, who holds a PhD in Education from the University of Cambridge.
The conference was organized by the United Nations Educational, Scientific and Cultural Organization (UNESCO) – as part of the education portion of the UN's Sustainable Development Goals – in collaboration with the Lebanese Ministry of Education and the Teacher Education Research Group (TERG), of which CLS and LAU are members.
"Many initiatives have been invested in improving education in Lebanon, but many end when the funding does, and there is little follow up," said Shuayb to the audience of almost 100 teachers, researchers, donors and policy makers from various Arab countries. "That is why we established TERG as a local, organic initiative focused on teacher education, based on research."
TERG is a collaboration between CLS, LAU, Haigazian University, the Lebanese University and UNESCO, representatives of which all spoke during the conference, presenting research papers and addressing issues related to the professional development of teachers.
Among them, LAU Associate Professor of Education and Director of LAU's Teacher Training Institute Rima Bahous presented a study on the quality of student internship at schools in Lebanon. "This conference is an important opportunity to start a collaboration with other countries," said Bahous, who cofounded TERG and is keen to see it expand to include researchers and universities from across the Middle East and North Africa. "By exchanging ideas, challenges and research, we can develop strategic approaches to address the many areas that need improvement."
Minister of Education Marwan Hamadeh shared the sentiment and expressed his commitment to serving the needs of Lebanon's teachers and society at large. "We are now working on updating our books and curricula. You can't imagine the obstacles in our way to give our society what it needs," he said, adding that despite the difficulties, he had no regrets. "Teachers deal with the most valued members of society – our children."