The car of the future is all about energy efficiency
Dr. Charbel Mansour, assistant professor at the Department of Industrial and Mechanical Engineering explains why Lebanon needs a scrappage scheme.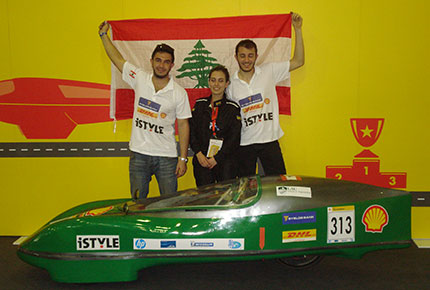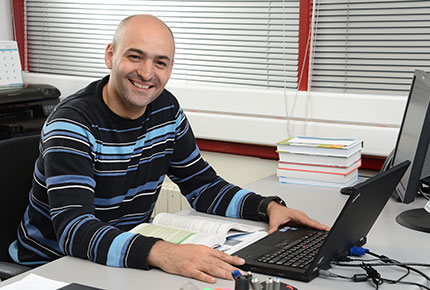 "The car of the future is all about energy efficiency and Formula One is proof of that," declares Charbel Mansour, assistant professor at LAU's Department of Industrial and Mechanical Engineering. "Ever since the 1990s, F1 has regularly revised its rules and been a leader in encouraging energy efficient technology."
As F1 sponsors are car manufacturers, the money they spend on developing a winning Grand Prix racing car is essentially being spent on research and development that is also used in commercial manufacturing.
Mansour teaches a course on the design of new cars and would very much like to see Lebanon rid of old cars. "The average age of a car in Lebanon is 20 years and only 8-10 per cent of all cars here are fuel efficient. We should introduce a vehicle scrappage scheme, like that initiated in the U.K. in 2009 which encouraged citizens to swap old cars for hybrid models," says Mansour. Scrapping old cars is one of two actions he believes the government should focus on. The other is the revitalization of the public transport system. "Cars travel on average at speeds of only 18km per hour in Lebanon. There is no efficiency."
Mansour has also worked as a transport sector specialist with the Ministry of Environment and UNDP on identifying the appropriate actions that should be taken –- as part of a comprehensive national action program — to mainstream climate change into Lebanon's development agenda.
"The approach to cutting pollution needs to be comprehensive," says Mansour, who co-wrote a paper that includes an adaptation of the Avoid-Shift-Improve approach tailored to Lebanon. "We looked at how we could avoid the need for travel, shift to more environmentally friendly modes such as public transport, and improve vehicle and fuel technology." The paper will be presented at an industry conference in Dubai this coming March.
The engineer's work with industry leaders is highly beneficial for his students, who gain opportunities to engage with manufacturers and decision makers. He is currently collaborating with PSA Peugeot Citroen as an associated researcher. "It started after I been working on the optimization of the energy management strategy of their 'hybrid 4' car out of their technical center in Paris last summer." Two of his students are currently addressing the same topic as part of their final year projects.
Other opportunities for practical learning come from competitions. "Our mechanical engineering students have twice participated in the Shell Eco-marathon competition and will be participating again in 2016," says Mansour of the international competition that challenges student teams from around the world to design, build and test ultra energy-efficient vehicles.
Whether such vehicles will be desirable enough for the Lebanese market remains to be seen, however, says Mansour, the Lebanese Customs Administration will need to be brought into play. "A full hybrid electric mid-size hatchback, like the Prius costs $26,000 in the U.S., but after taxes and registration the Lebanese pay $62,000. It doesn't encourage one to go green."